The Chamber
Best ESG/RSE Initiative CCIFI Trophies 2023 - Interview with Carine Lespayandel, Executive Director of FCCS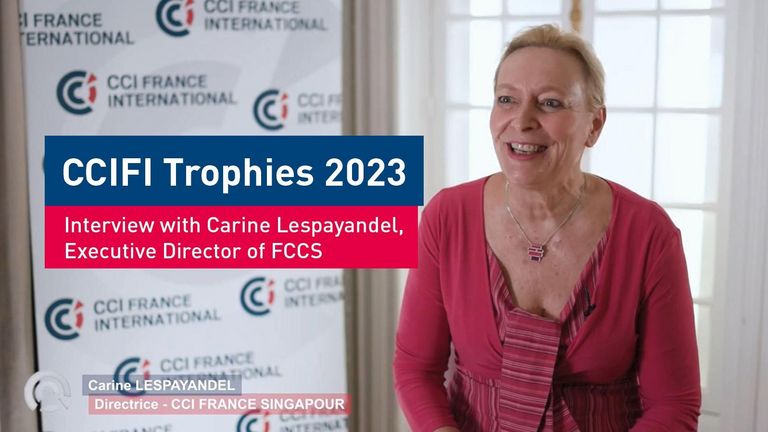 The French Chamber of Commerce in Singapore has been awarded the prestigious Trophy for Best ESG/RSE Initiative by CCI France International.
Our Executive Director, Carine Lespayandel, explains the French Chamber's commitment to embracing sustainability as an integral part of its mission.
Watch the exclusive interview to gain a deeper understanding of how we're putting sustainability at the forefront of our initiatives.