Event report
Hierarchy to Agile - How to transform your Organization, using Digital Collaboration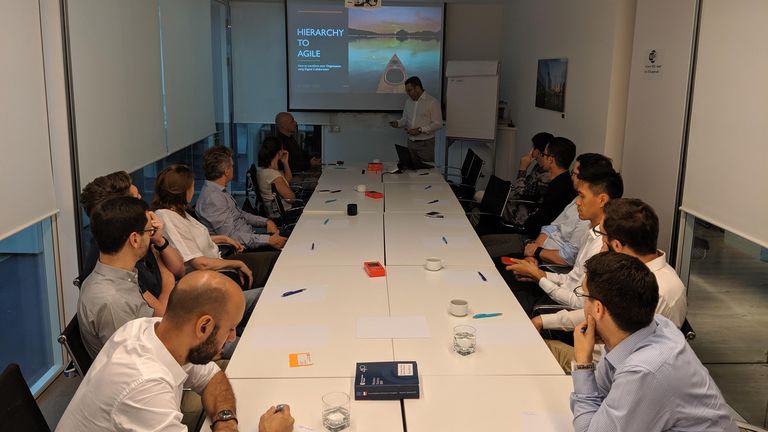 27 June 2019 - We had a very interesting conversation about the challenges and benefits of structuring and collaborating in a different way, building the Knowledge Management tree of the company.
Agility and flexibility are now our daily job, reaching process and people efficiency while increasing our capabilities in terms of business, network and collaboration with our customers and partners.
Thank you Jean-François Lauri, Founder & CEO, AGENTIL Group and to all of our participants!