Event report
Past Event | CIO Club - Empowering industries with AI & Large Language Models (LLM)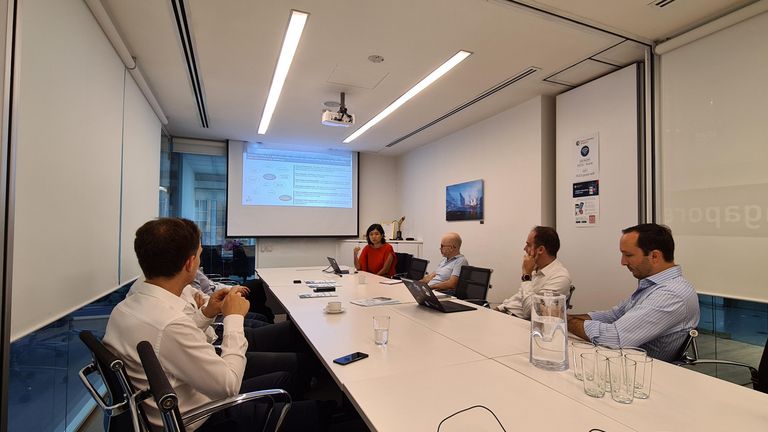 Thank you to Thidahack Tranvankeoith, Executive Director at Credit Agricole CIB – ISAP, for hosting this great session highlighting the power of using AI and LLM to support business activity, and its concrete application into IT process. Thank you also to Nabil Ainous, Global head of IT credit risk, market risk, static and market data and collateralization at Crédit Agricole CIB for helping to organize this event.
This session enabled participants to share their own challenges and questions with the speaker and discuss the perspectives of Gen AI application to keep supporting business efficiency.
The CIO Club is an initiative from the French Chamber's Tech & Innovation Committee along with the co-presidents of the CIO Club, Ludovic MATHE - Crédit Agricole CIB, Pascal PEREIRA-Total Energies and Fabien TERTOIS - Bolloré Logistics.
For more information about the Tech & Innovation committee & the CIO club , please contact Alice Boulard aboulard(@)fccsingapore.com.