Event report
Past Event | Cocktail Networking by The French Chamber of Commerce - Team France Export & bpifrance - SFF 2022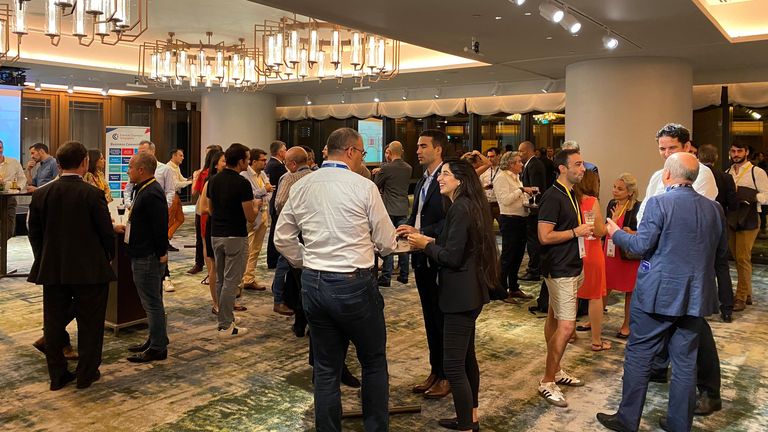 There was great energy yesterday at the Cocktail Networking event co-organised by the French Chamber of Commerce - Team France Export & bpifrance at the Andaz Hotel.
It was a great opportunity for our partners and members to network alongside the Singapore Fintech Festival (SFF) with French delegation of start-ups, officials from France and the local ecosystem in a very pleasant and convivial atmosphere.
Special thanks to Mr Arnaud Caudoux, Deputy CEO of Bpifrance, the French Public Investment Bank for his opening remarks and to Ms. Anne Denis- Blanchardon, Deputy Head of Mission, French Embassy in Singapore for attending the event.