Event report
Past Event| French Chamber Pétanque Tournament 2022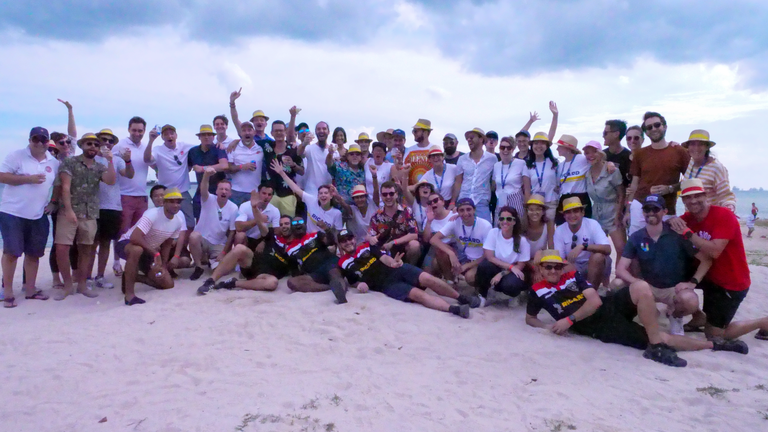 The 2022 French Chamber Pétanque tournament was a blast! Over 130 participants enjoyed playing rounds of boules with partners, clients, and friends on the beach at East Coast Park. Organized by The French Chamber of Commerce in Singapore, the event was a great opportunity for the French and Singaporean communities to meet in a relaxing and sunny atmosphere.
CONGRATULATIONS TO THE WINNING TEAMS!
Winner of the "Winner" Tournament:
OGS - Resurgence
Winner of the "Challenger" Tournament:
Les Suedois
A special thank you to our Sponsors AGS Movers, APRIL International, Bolloré Logistics, Decathlon
Guests enjoyed Drinks & Wine, courtesy of our Partners: Danone, Lillet, Ricard & The Vintage Wine Club with Chateau l'Escarelle Deux Anges
Our winning teams were spoiled by our Gift sponsors: Bistro du Vin, BTM Mussels and Bar, Caudalie, CHEESE CLUB, Elan, La Plantation, L'Entrecôte, LPB Market, Riviera
Lastly, a special mention to OGS for their expertise.
Watch the highlights of the 2022 edition:
View the summary of the day in the images below: