Event report
Past Event | SME Roundtable - April 2023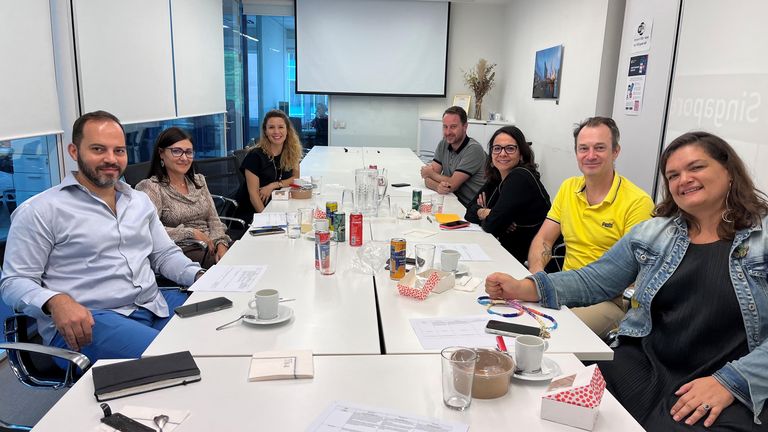 We were delighted to host our SME Roundtable session – a fantastic opportunity platform for members to discuss challenges and best practices!
Special thank you to our attendees:
Thibaut Jossaume (ADR), Maelis Bedu (Crepuscule Asia Pte Ltd), Matt Cannock (Filhet-Allard Maritime/Latitude Brokers), Valerie Marin (Laboratoires Activa), Christophe Guillot (Stella Orientis), Delphine Leon Bellancourt (The Live Design Project), Nathalie White (WeLink Talent), Cecile Ayed (WHY? BRAND DESIGN)
Scaling up, cash flow management, recruitment, business development, managing communication with HQ, and SaaS solutions were the topics covered by our participants.
A French Chamber of Commerce in Singapore initiative, the SME Roundtable is aimed at companies with a HQ outside Singapore and a team of less than 20 people locally. The accountability structure will help business owners stay focused and on track. A great opportunity to benefit from this community who brainstorm together to help participants to move to the next step.
For more information about the upcoming sessions, please contact Vanessa Hobbs v.hobbs(@)fccsingapore.com