Companies news • Communication - Press
Les Bouchons Makes A Grand Entrance At Rochester Commons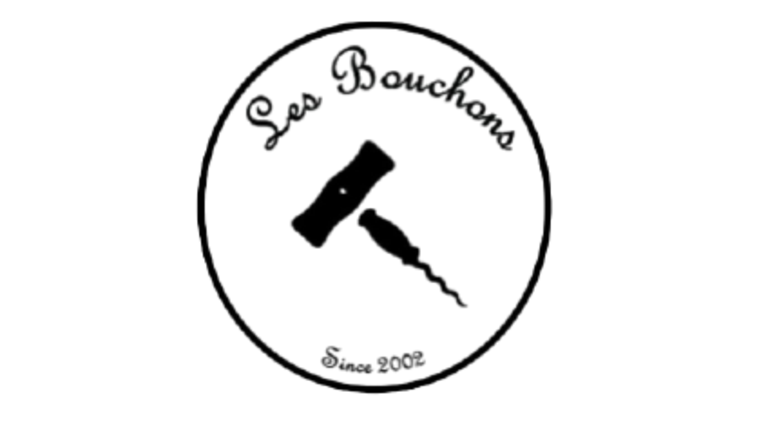 Located in an iconic black and white bungalow built in the 1940s, Les Bouchons at Rochester Park is the latest destination for "Le Roi du Steak Frites" (The King of Steak and Fries), already a well-known name since 2002
Singapore, February 2022 – 20 years young and radiating joie de vivre (enjoyment of life) is Les Bouchons, well-known for classic and value-for-money Steak Frites and French cuisine amid an effortlessly relaxed and casual chic ambience that harks back to French bistros and steakhouses. This milestone year has been made even more significant with the soft opening of its latest west-side outpost in the serene and lush Rochester Park area on 9th February 2022.
Resplendent in full black-and-white glory, Les Bouchons at Rochester Commons ('Les Bouchons Rochester') is housed in a beautiful two-storey bungalow surrounded by a verdant al fresco area that showcases a pétanque court – rarely seen in Singapore – where guests are invited to immerse themselves in the French boules sport with an ice-cold pastis (an anise-based spirit) over a languid weekend afternoon. Staying true to its roots, Les Bouchons continues to serve what it does best, and then some, in an outstanding new venue, alongside its popular outlets at Ann Siang Road and Robertson Quay.
Elaborates Pinaki Rath, Director of L'Angélus Group, which owns and operates Les Bouchons, Tapas,24 and L'Angélus: "Being able to expand the brand into such a unique space is definitely something we are very proud of, and we hope that our customers – both regular and new – will enjoy the experience, along with an elevated menu as well as wine list that will be offered at our Rochester space. Incidentally, we are pet-friendly too, so we welcome all pawrents to enjoy a day out with us here."
Adds Reuben Neo, General Manager of Les Bouchons: "We are a very established brand in Singapore and proud of our attention to detail not only in the dishes, but our warm and knowledgeable service as well. Diners visit us in anticipation of an authentic French experience and leave with a smile and dreaming of their next holiday to Paris!"
Shares Les Bouchons' Executive Chef Mickaël Cornac: "The latest opening signifies an important achievement in the brand's culinary journey, and I am looking forward to delighting even more guests with our classic French offerings and a host of new dishes exclusive to this venue."
Reservations can be made via www.lesbouchons.sg
PÉTANQUE AND PASTIS – A TRUE SOUTH OF FRANCE EXPERIENCE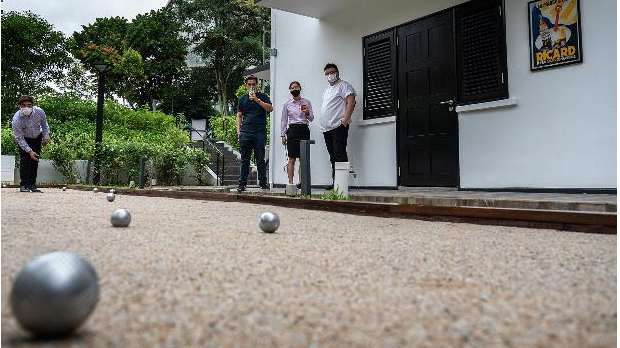 In a charming ode to French culture, Les Bouchons at Rochester Commons celebrates the quintessential South of France pastime of pétanque and pastis – an impeccable coupling that at once transports you to a leisurely, carefree time in the summer. While engaging in a game that involves throwing metallic balls as close as possible to a small ball known as a cochonnet, participants would typically enjoy a drink or two of pastis between turns.
Pastis, an aperitif that has witnessed a revivali in recent years, is a simple yet thoroughly enjoyable tipple that is best enjoyed with a splash of water, turning its initial transparency into a beguiling opaque yellow colour while emanating a distinct aniseed fragrance. Here, artisanal Pastis from Liquoristerie de Provence which is sourced and imported directly by L'Angélus Group will be available soon from March onwards.
THE MENU – CLASSIC COMFORTS
Working closely in tandem with Executive Chef Mickaël Cornac and helming the kitchen at Les Bouchons Rochester is Chef Nelson Chua, the former executive chef of Atout, also formerly from Au Petit Salut, as well as a Les Amis alumnus who founded Poulét.
Guests will be immediately drawn to a range of quality meats on the affordably priced Plats and À Partager sections that include a Mixed Salad and free flow of homemade French fries.
New and exclusive to Les Bouchons at Rochester Commons
Fans of foie (liver) will be delighted at these entrées – Terrine de Foie-gras "Maison" – Foie-gras Terrine served with Onion Chutney and Toast, $26; and Foie-gras Poêlé 120g – Pan-seared Foie Gras served with Onion Chutney and Toast; $27, as well as the option to add pan-seared foie gras (60g at $12) to any Plats and À Partager order.
Other delicious new entrées include French Ceps Soup with Truffle Oil ($16); French Heirloom Beetroot Salad ($17) and a Sausage Platter of Lamb Merguez and homemade Pork Truffles Sausages (2 pieces each) served with Dijon mustard ($24).