Visa
With a successful approval rate of 97% on average, we can help you navigate smoothly through the whole process to obtain your Employment Pass and related passes!
A work visa is necessary for a foreigner to work in Singapore, and it can be a challenge.
The French Chamber of Commerce in Singapore is licensed by the MOM (Licence number: 10C4756) and all visa applications are handled by Certified Employment Agents. We offer professional and personalised advice to gather, review and comment on supporting documents, to compile a credible file and apply visas for our clients.
Contact us: bizsupport(@)fccsingapore.com
Main work passes for foreign employees (non-PR)
Employment Pass (EP)
It is the most common work visa for foreigners who are not Permanent Residents (PRs).
For professional, managerial and executives with:
a master degree - from an approved institution recognised by Singapore MOM;
a significant professional experience;
specific skill sets
The EP is not subject to quotas but the company must justify the added value brought by the foreign candidate and encourage local employment.
Work Permit for foreign worker
Dependant's Pass (DP), Long Term Visit Pass (LTVP)
For spouse, children and parents of eligible Employment Pass (EP) or S Pass holders, it is necessary to apply for each one, for either a Dependant's Pass (DP) or a Long Term Visit Pass (LTVP) to stay in Singapore.
Long Term Visit Pass (LTVP) for:

common-law spouse,
unmarried step-children under 21,
handicapped unmarried children above 21,
EP or S Pass holder's parents.
To work in Singapore, the LTVP holder has to get his/her own independent work pass based on its own merit.
Dependant's Pass (DP) for:

legally married spouse,
unmarried children under 21.
From May 1st, 2021, Dependant Pass holders need an applicable work pass (EP, S Pass or Work Permit) to work in Singapore.
Some other work passes...
There are other work passes in Singapore. The relevant visa will be determined based on the foreigner personal situation and / or type of employment: partners of Singaporean or PR, entrepreneurs, etc.
Contact us to know more about the options: bizsupport(@)fccsingapore.com.

"This is the third time I have used the services of Ms Philomena Waung through the French Chamber of Commerce in Singapore, FCCS, to manage my application for a Long Term Pass (EP and Dependant Pass). I appreciate her availability, her efficiency and her kind assistance for the whole service. I recommend this service to anyone who, like me, wants to spend a minimum of time on this process and for a very reasonable fee."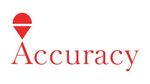 "We have been using FCCS' visa services since the beginning of our establishment in Singapore in late 2015. We are delighted with the quality of the services offered, both on operational aspects (document preparation, application process management, pass finalisation) and strategic aspects (visa types, quotas, application optimisation). With a 100% success rate, competitive fees and excellent responsiveness from the team, we can only recommend using FCCS as your agent for visa procedures in Singapore! "

Get Started: Discover our pricing and packages
To discuss further your project
and confirm this solution with our department
Contact us