Event report
Meet The CEO #32 GEODIS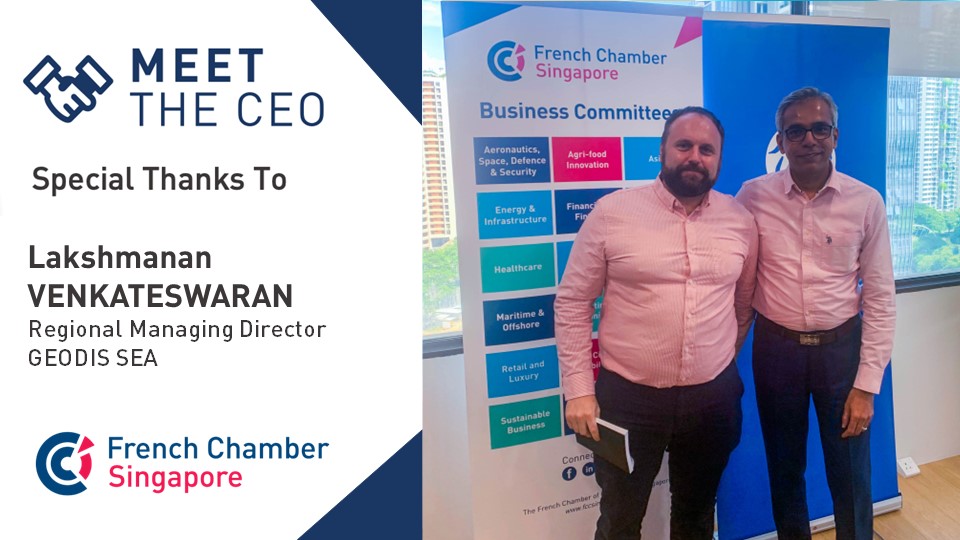 A warm thank you to Lakshmanan Venkateswaran, Regional Managing Director GEODIS SEA, who was our CEO of the month.
During our MEET THE CEO session, Lakshmanan met with six start-ups, entrepreneurs, and SMEs in one-on-one sessions, exchanging with them best practices, insights, and potential synergies.
Arnaud Liotta, Founder & CEO Xalnia
Shana Shaheed, Sales Director AME Asia
Jean-Francois Trebillod, Managing Director ADEN Group
Jonathan Tan, Managing Director Unabiz
Magali Beauregard COO CargoAI
Thierry Foucher, Director Ingredia
MEET THE CEO is an initiative of the French Chamber of Commerce in Singapore that provides opportunities for start-ups and SMEs to connect with a CEO of a large company.
Want to know more about the MEET THE CEO program? Please contact Agate Wack awack@fccsingapore.com