Duo Mentoring Programme
Benefit from high-profile business executives via 1-to-1 meetings with them! 
The Duo Mentoring Programme, co-initiated with the French Trade Advisors, is an opportunity to have a mentor (business manager or experienced senior executive) provide advice and deep insights on a purely voluntarily basis to startups, Entrepreneurs and SME representatives in the midst of expanding their business in the region.
Retained applicants benefit from their mentor's professional experience, contacts and/or advice through one-to-one meetings (online or face-to-face). Mentors' commitment is strictly personal (not a part of their company's consultancy services, for example): the success of the programme is based on mutual trust, respect, confidentiality and interest in making progress. It has already proven to be an valuable platform for both Mentors and Mentees.
How does it work?
As Mentors and Mentees are not from the same company, an open and confidential dialogue is possible.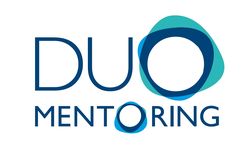 As our flagship programme, the DUO Mentoring Programme is a long-term mentoring commitment of 1 meeting per month for a period of 6 to 12-months, enabling a solid foundation for professional advancement. The duration of this programme will manifest milestones with regards to the company strategy and/or major challenges. Open to Startups, Entrepreneurs or SME representatives with a minimum of 1 year existing business.

Programmes for Start-ups & Entrepreneurs
Explore more programmes for Start-ups & Entrepreneurs
Access
Testimonials