Set Up Your Company
Want to open a subsidiary in Singapore, set up a company or create a startup, and use Singapore as a regional base to grow in Asia? Let us make it easy, quick and successful for you!
With an average of 3 company set up per month (major groups, SMEs-Small and Medium-sized Enterprises, startups and future entrepreneurs), the French Chamber of Commerce is a major actor to incorporate a company or a subsidiary in Singapore. Benefit from our expertise, up to date knowledge and our wide range of personalised services to answer your needs.
Your company deserves solid foundations to develop successfully in Asia from a secure Singapore base. Key benefits of setting up in Singapore:
CLOSE TO MARKETS (maximum reactivity, no time difference).
INCREASED CREDIBILITY (strong signal of long-term investment in the region, and furthermore, mandatory in some tenders or specific sectors)
BOOSTED DEVELOPMENT (very dynamic and supportive business environment to set-up a subsidiary, regional office, production plant, innovation / R&D center or create of start-ups).
STABLE GEOPOLITICAL ENVIRONMENT (attractive political stability for foreign investors, and conducive to the creation of subsidiaries in other Asian countries without risk of impact on the parent company)
Four main options to setup a company in Singapore
1 - Representative Office (RO): simple but temporary entity (1 to 3 years) with no legal business structure. The only goal of a RO is to conduct market research in Singapore and Southeast Asia on the viability of setting up a permanent business entity here.
2 - Private Limited (Pte Ltd): independent legal entity with limited liability of its associates. This permanent legal entity will be able to expand the company's commercial activities in the region.
3 - Branch: the foreign-based headquarters controls the local company and is responsible for its liabilities. It must carry out the same activities as the HQ.
4 - Sole Proprietorship: simple to set up and less costly to administer, as compared to a company. The registration has to be done every year, it is not a separate legal entity from the business owner who is is personally liable for all the debts and losses of the entity.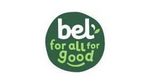 "BEL Group has been very delighted with the services provides by The French Chamber of Commerce (FCCS) when setting up the Singapore subsidiary. The FCCS has been able to handle various topics (work and family passes, rent of offices, connection with other service providers such as lawyers, auditors, etc.) and provide us with very good quality and helpful advice all along the process. Bel Group strongly recommend the FCCS for any person who is willing to enter in the Singapore market."

Benefit from our expertise
To discuss further your project
and confirm this solution with our department
Contact us