Maritime & Offshore
Mission & Objectives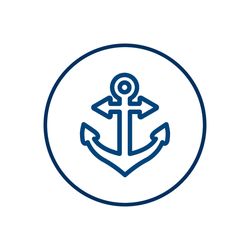 The Maritime & Offshore Committee's main goal is:
To promote the French maritime economy in the Asia-Pacific area.
To offer opinions and expertise on current issues and business trend perspectives.
To deliver key insights into doing business in the maritime sector in Singapore and in the region.
This committee endeavors to be an accurate platform for the promotion of the Maritime and Offshore sector in the region, with the support of proactive partners and with the dynamism of members with a regional perspective.
The Maritime Committee in Singapore was created by the French Chamber of Commerce in Singapore in association with Cluster Maritime Français (CMF).

The French Chamber of Commerce also partners with the GICAN (Groupement des Industries de Construction et Activités Navales).
Conseil Maritime
- By Invitation Only -
The "Conseil Maritime" is an exclusive roundtable co-organised by the French Chamber of Commerce in Singapore, the French Embassy, the Cluster Maritime Francais (CMF) and the GICAN, which takes place once a month.
During the sessions, we discuss initiatives to foster strong partnerships between various key players in France and Singapore's maritime industry.
If you are a French company from the maritime industry, please contact Lydia Fulton lfulton(@)fccsingapore.com for more information.

Upcoming Events
No event matches your search
Co-Presidents
Pauline LE BORGNE - CETIM MATCOR
Laurent OLMETA - CMA CGM
Alexis TURMEL- SOCATRA
Contact: Emily JIANG