Join our casual French Lab meeting: AFTERLAB about the potential efficacy of nature-based solutions for cities in Asia.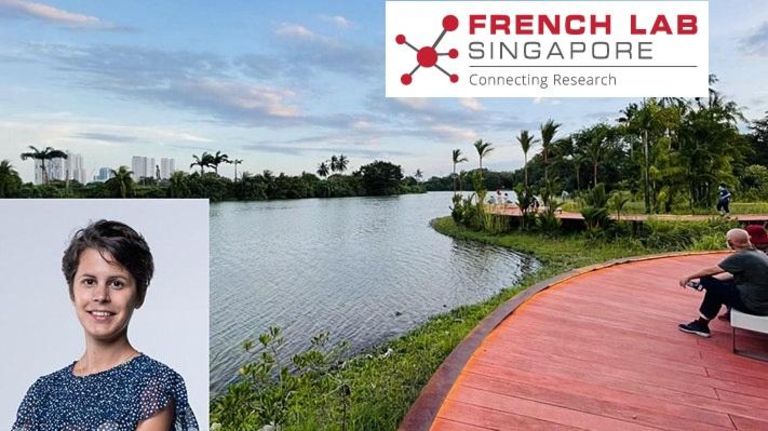 Join our casual French Lab meeting: AFTER LAB! on the thematic :
"Nature-based solutions for cities in Asia: do they work and how do we mainstream them?"
On this occasion, we are delighted to welcome Perrine Hamel, Assistant Professor at the Asian School of the Environment, Nanyang Technological University, Singapore, and Principal Investigator at the Earth Observatory of Singapore.
Her research examines how urban nature – parks, trees, green roofs, etc. –contributes to creating resilient and inclusive cities in Southeast Asia. She received the Singapore National Research Foundation Fellowship in 2020 to support her research in the region and contribute her expertise in ecosystem services modelling, urban resilience, and science-policy linkages. More information: https://www.perrinehamel.com/.
Please find Perrine's blurb for her After Lab talk as follows:
"Do nature-based solutions actually work? How does Singapore implement nature-based solutions on the ground? What about low-income cities in Southeast Asia? (ie, what are nature-based solutions?)
If you've asked yourself one of these questions while reading the Straits Times or perhaps the latest IPCC report, please join us for the After Lab on Sept 9th.
I will present some recent research on nature-based solutions in Southeast Asia, including how forest conservation can reduce flood risk in Myanmar, how greening strategies reduce the need for air conditioning in Vietnam or Singapore, and how ecosystem-based approaches can best be implemented in land-constrained or low-income environments."
French Lab Singapore is a joint initiative by CNRS, Ambassade de France and French Chamber of Commerce in Singapore : https://frenchlab.sg/