Discover the rich heritage of this iconic venue with a guided tour, immersing yourself in its captivating history and architectural beauty.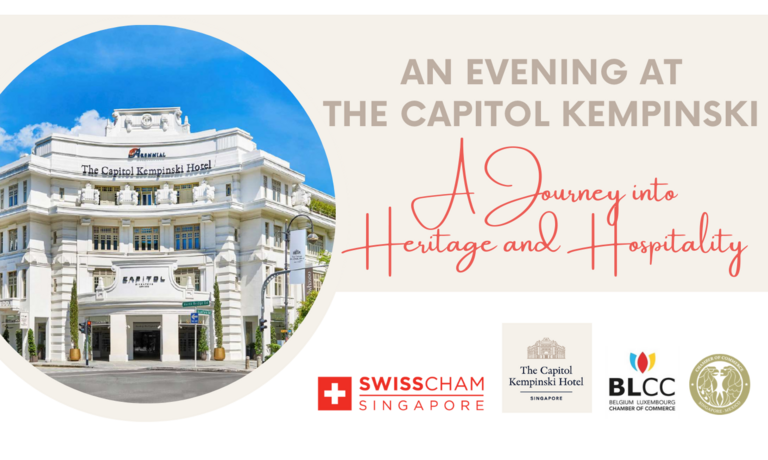 Afterwards, enjoy a reception featuring refreshing drinks and delectable snacks, fostering connections with fellow attendees. Experience the perfect blend of heritage and warm hospitality provided by The Capitol Kempinski Singapore at this exclusive and unforgettable event, brought to you by the SwissCham Hospitality Sub-committee.
**Please be informed that photos and/or videos will be taken during the event, which might be published on our website, in newsletters, social media or any other publication. With attending to the event you consent to the same.