Be sure to join us for this highly topical, informative and rapid-fire talk!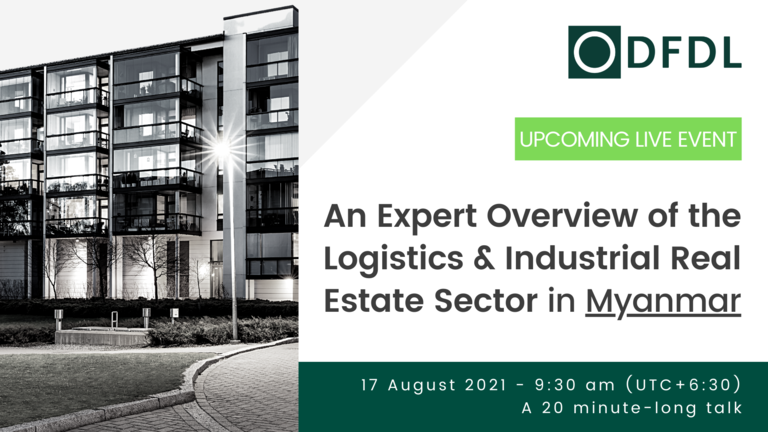 We welcome you to join us on Tuesday 17 August 2021 for our live event "An Expert Overview of the Logistics & Industrial Real Estate Sector in Myanmar" at 9:30 am (UTC+6:30) for a 20 minute-long session on the top 5 questions on the minds of investors in this area delivered by our two key experts: Paul Volodarsky (Deputy Head of Regional Real Estate & Construction Practice) and Nar Wah (Senior Legal Adviser).
Although the logistics and industrial real estate market in Myanmar has heavily been impacted by COVID-19 and by the military coup, lots of lucrative opportunities are still there for the taking by interested and savvy logistics players. This sector is anticipated to be worth around USD 7 billion by 2026 and is currently undergoing unprecedented transformation due to increasing trade activities, rapidly improving connectivity and the entry of international leaders to these markets.
At this live event, our experts will answer the key questions and address the primary concerns that logistics and industrial site developers along with both foreign and local investors may have when pondering entry into this market. To these ends they will outline the relevant laws, current opportunities and regulatory pitfalls to steer clear of awaiting prospective investors in an area resurgent with tremendous opportunities that even the current pandemic and political challenges will not be able to hold back for much longer.