After a two-year break, the highly anticipated Boutique Fairs Singapore (Boutiques) returns to the Lion City with its Spring Summer 2022 edition.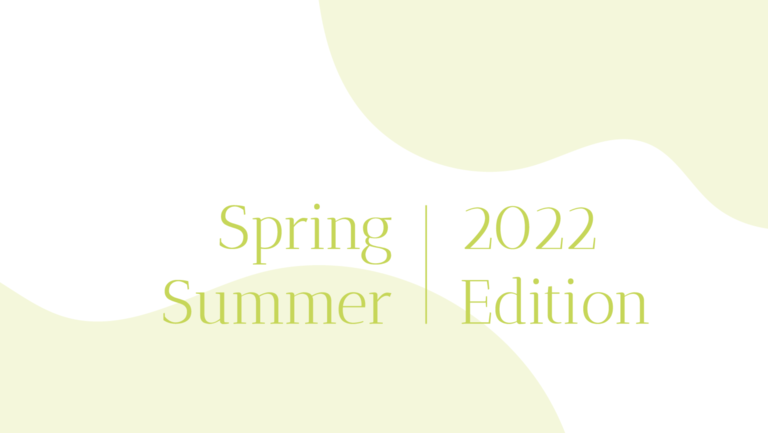 Singapore, 12 April 2022 – After a two-year break, the highly anticipated Boutique Fairs Singapore (Boutiques) returns to the Lion City with its Spring Summer 2022 edition. Taking place at the F1 Pit Building from Friday, 22 to Sunday, 24 April, guests are invited to browse and shop from over 160 independent, design-led brands across women's and men's fashion and accessories; childrens wear and toys; furniture and home décor; beauty and lifestyle; food and drinks, and more.
Famed for being one of the island's leading retail experiences, Boutiques brings together some of Singapore's much loved and coveted local brands under one roof. Each brand has been chosen and carefully vetted by founder Charlotte Cain, who has worked hard since the event's launch in 2002 to build and foster a community of like-minded business owners and designers. 80% of brands featured this year are built on a mission of social responsibility.
In line with Singapore's Safe Management Measures, this year's edition is a ticketed affair with allotted four-hour sessions across the three days, allowing for a more intimate shopping experience. Priced at $5 per person, limited tickets are available to fully vaccinated individuals via the Boutique Fairs Singapore website or upon entry. However, shoppers are encouraged to purchase ahead of time to avoid disappointment.
"As we celebrate the return of in-person events, we look forward to welcoming guests back to the first Boutique Fairs Singapore event of 2022," says founder Charlotte Cain. "We pride ourselves on offering a non-competitive space for Singapore-based brands to collaborate and
support each other, and are excited that our designers and brand owners will have the opportunity to share their products, stories and build meaningful connections in-person with shoppers this year."
Guests can look forward to the return of local designers such as AKINN, LINGWU and Marilyn Tan Jewellery, as well as exclusive collections and new brand launches across the portfolio. Curated experiences, including live shoemaking demonstrations with Palola and live typewritten poetry sessions with The Novel Encounter's founder Adam Tie will feature in the programme, as well as appearances from old-time favourites such as Quintessential, Rocket Eyewear, Ashley & Co and Shiva Designs Bespoke and the arrival of several new brands, including EASTNOMADS, Kãi, Eliana timekeeper and Mr. Square.
With each brand putting meticulous touches to their storefronts and the event's wide variety of categories and price points, Boutiques offers a visually appealing and relaxing retail experience in the heart of Singapore, perfect for purchases for any occasion.
For more information on Boutique Fairs Singapore and to view the complete list of vendors, please visit boutiquefairs.com.sg.