A closed group discussion for Managing Director from the RETAIL industry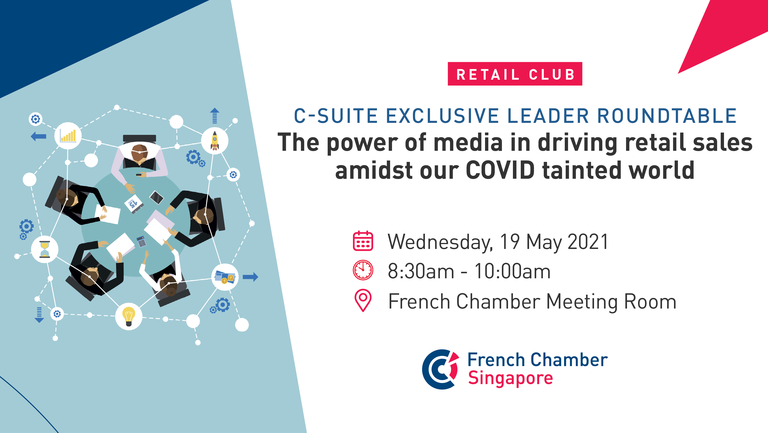 The Retail Club's mission is to facilitate a platform where Managing Directors can safely come together to share ideas, debate hot topics, get business insights, all within a mediated structure.
Together with the co-presidents of the Retail Committee, Mollie Jean De Dieu, Marie Baland and Eric Festy we are pleased to invite you to our second edition of 2021 of our Retail Club for Retail Managing Directors in Singapore.
Date: Wednesday May 19th 2021
Time: 8.30am-10.00am
Venue: Webinar
Topic: C-suite Exclusive Leader Roundtable: The power of media in driving retail sales amidst our Covid tainted world.
Terms & Conditions
This event is open to members affiliated to the Retail Club (Retail Managing Directors)
Full payment is required upon registration.
Should you need to cancel, please do so no later than two working days before the date of the event.
No shows will not be refunded.
Please note that photographs and videos may be taken during the event for news and publicity purposes.