The open call for the CapitaLand Sustainability X Challenge (CSXC) 2022 is now open! Submit your full proposals by 11 March 2022.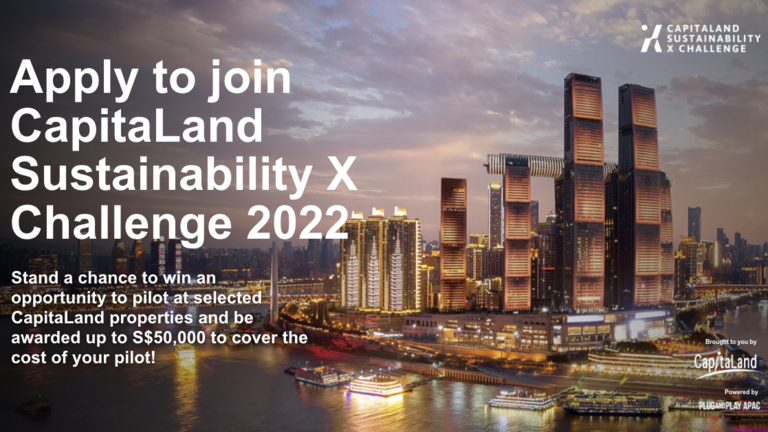 The global search for innovations that make buildings more climate-resilient and resource-efficient is on!

Launched in September 2020 in conjunction with CapitaLand's 2030 Sustainability Master Plan, the CapitaLand Sustainability X Challenge will source for innovations on a global scale to meet the Group's sustainability targets aligned with business needs as set out in the Master Plan. It is the first sustainability challenge by a Singapore real estate company on a global scale. Through the challenge, CapitaLand will source and deploy impactful and scalable innovative solutions. Read here to learn more about the CapitaLand 2030 Sustainability Master Plan.

Bring your innovative sustainability solutions to life and make a sustainable impact for future generations in how we live, work, and play. Up to 10 winners stand a chance to win an opportunity to pilot their innovation at selected CapitaLand properties around the world and be awarded up to S$50,000 to cover the cost of their pilot!