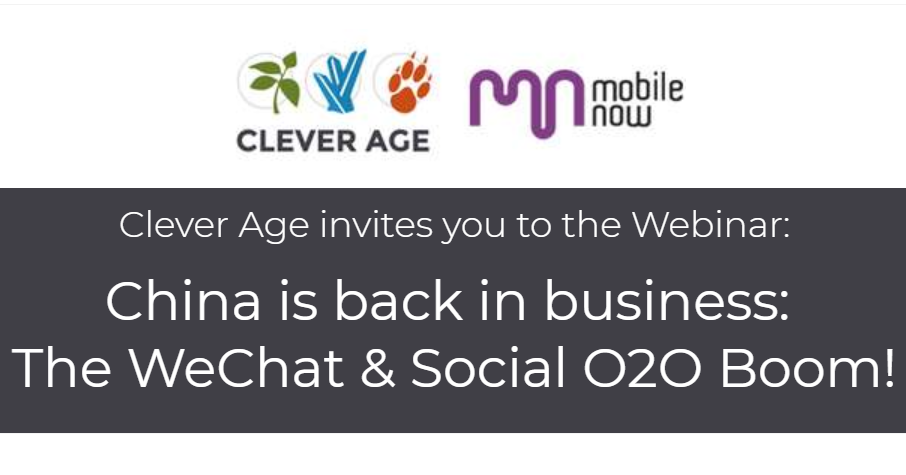 Join our webinar with Mobile Now Group if you are interested in understanding the unique China digital ecosystem, or simply want to hear some positive news from China. You will know about specific key insights about the #1 trend in China, and the rebound from Covid-19 Crisis.
Mobile Now is a leading, full service, mobile agency, with a focus on apps, mobile platforms, bespoke WeChat solutions, CRM and mCommerce integration. Setup in 2009; hubing out of Shanghai, Hangzhou and Changsha, China and Singapore.
An international team of 50, Mobile Now provides consultancy through UX and UI design, as well as development across all the key mobile platforms.
To date they have successfully rolled out 150+ projects for a wide range of clients.

Clever Age and Mobile Now agreed to a complementary alliance to guide multinational clients in bridging the global digital landscape with the Chinese ecosystem.
This geographic synergy will allow Clever Age and MobileNow to deliver a wider offering to their European clients seeking to build, or enhance, their operations in China.