If you run a business in Thailand and are concerned about the current COVID-19 situation, this is the live event that you've been waiting for.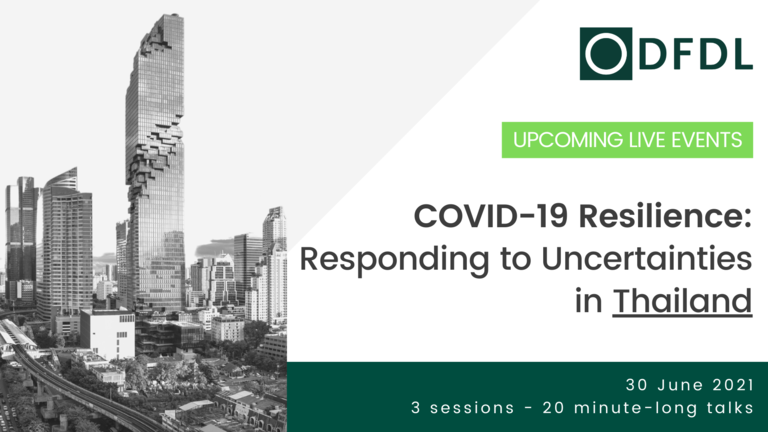 We are pleased to invite you to our upcoming live event "COVID-19 Resilience – Responding to Uncertainties in Thailand" on Wednesday 30 June 2021. Moderated by Jonathan Blaine, Co-Head of the Regional Restructuring & Insolvency Practice, this event will bring together industry-leading expert speakers who will share their insights and shed light on the top 5 questions on the minds of all affected sector participants and stakeholders when it comes to matters of workforce restructuring, debt restructuring, real estate restructuring and insolvency.

The third wave of COVID-19 has spread all over Thailand and is raising understandable concerns and generating uncertainty among the business community. We take this opportunity to guide you on the key measures and best practices to help you mitigate the effects of the COVID-19 pandemic on your business.