Effective vaccines will have a game-changing impact on the control of the COVID-19 pandemic, and the return of normal economic and societal activities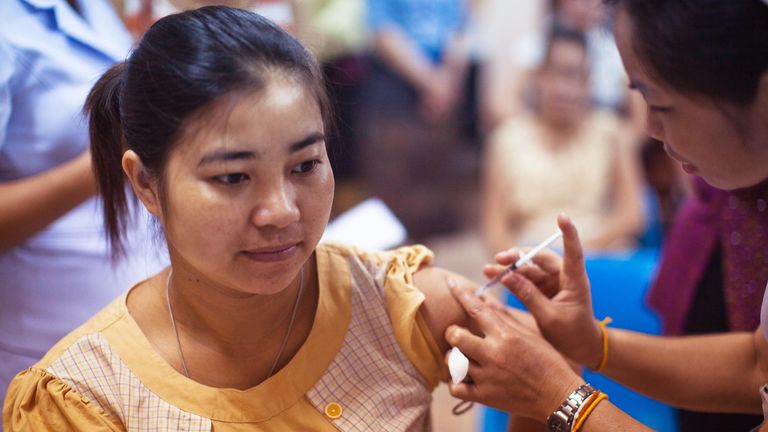 However, progress towards these could potentially be undermined by the emergence of viral variants of concern and uncertainties about the pace and effectiveness of vaccination around the world. While employee health and safety remain a top priority, business leaders are also considering the next steps in their business plans. In particular, companies are asking:
• What are plausible scenarios which businesses should plan for?
• Are there sign-posts which business leaders could look out for?
• What role can employers play to contribute to our continuing national effort to overcome COVID-19?
We would like to invite you and your members to attend this webinar to hear from Professor Tan Chorh Chuan, Chief Health Scientist at the Ministry of Health and a panel of business leaders on Singapore's COVID-19 vaccination plans, how businesses can continue to manage and maintain their operations, and the implications of vaccination for businesses.
Note: The Zoom access link will be sent to registered participants closer to the event date. Please login 15 minutes prior to the event.
Programme

10.00 am

Welcome Remarks by SBF

by Mr Lam Yi Young, Chief Executive Officer, SBF

10.10 am

Keynote Speech

Presented by:

Prof Tan Chorh Chuan

Executive Director, MOH Office for Healthcare Transformation

Chief Health Scientist, Ministry of Health

10.30 am

Panel Discussion (Q&A)

Moderator: Dr Juliana Chan, CEO, Wildtype Media Group

Panellists:

Prof Tan Chorh Chuan
Mr Alex Hungate, President & CEO, SATS
Ms Kwee Wei-Lin, President, Singapore Hotel Association
Dr Melvyn Wong, Director, Raffles Physicians, Raffles Medical Group

11.30 am

End