While unrestricted global travel is still in the very distant future, international travel to select countries might be closer than we think.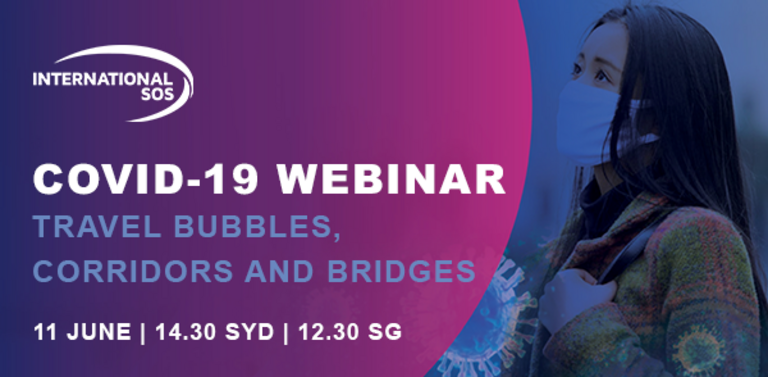 As governments talk about removing travel restrictions based on parameters such as economic impact and risk tolerance, organisations likewise need to determine their risk threshold to travel.
Join our medical and security experts in this weeks' situation update as they cover what you need to know about travel bubble, corridors and bridges. The webinar will include topics such as:
COVID-19 situation update
Re-starting travel overview
Top medical considerations
E.g. immunity, evacuation capabilities, pandemic plans
Top security considerations
E.g. Social unrest and petty crime, anti-government sentiment, xenophobia
Be sure to submit your questions when registering. Our speakers will answer as many as they can in the remaining time at the end of the webinar.
Speakers:
Dr. Doug Quarry – Group Medical Director, Medical Intelligence
James Robertson – Regional Security Director
Jessica Beatson – Director, Risk Services