Deel & ConnectOne are organising an exclusive roundtable discussion in partnership with AWS to explore the implications of AI on staffing requirements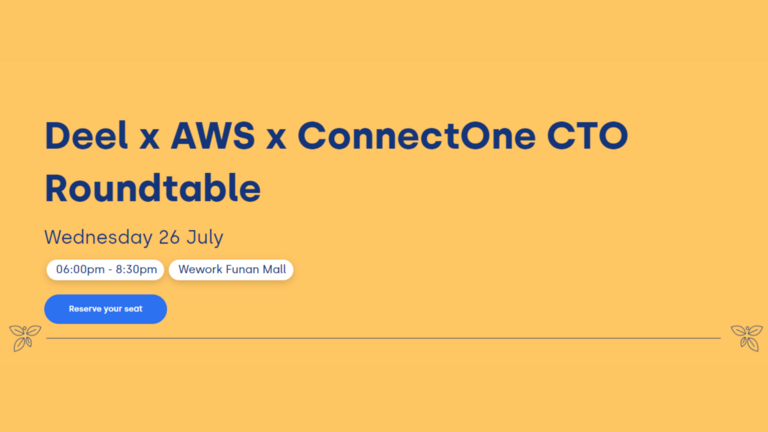 We are bringing together 10 CTOs and thought leaders from the technology sector to engage in strategic conversations and debates regarding the evolving landscape of artificial intelligence and its impact on staffing and human resources.
The discussion will be moderated by Tim Norton, the Founder of 90 Seconds and we will delve into various topics including current AI applications in HR and staffing, challenges in integrating AI, the future of work with AI, downsizing implications, and strategies for transitioning post-AI.
Date: Wednesday 26th July, 2023

Time: 06:00 pm - 08:30 pm

Venue: Level 5, Wework Funan (109 North Bridge Rd, Singapore 179097)

RSVP early as only 10 seats are available and we would love to welcome you. If you can't make it this time around and would like to register your interest for the next one, please contact elizabeth.thai@deel.com
Chatham House rules apply.