A Design Thinking method used to build and test a prototype in just five days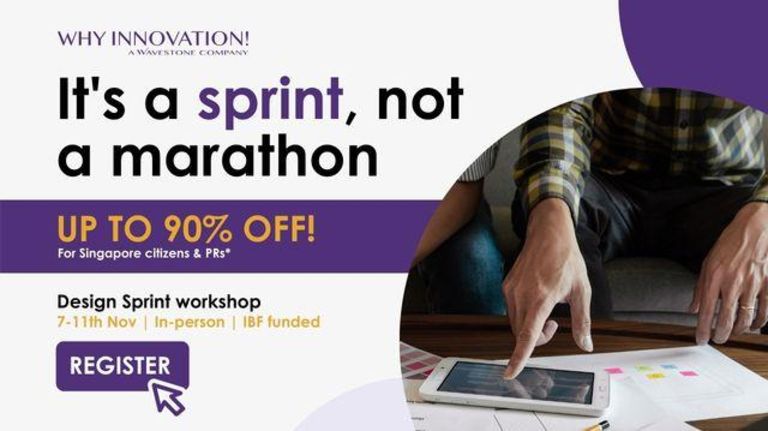 *IBF Funding of 90% off for Singapore citizens (40 years and above)
70% for PRs (all ages) & Singapore citizens (below 40 years)
(Subject to eligibility checks)

Acquire practical hands-on experience & coaching with this popular framework! Created by Google Ventures, it is used by organisations like Uber, Slack, NTUC Income and many others in Singapore and around the world.

This 5 day training covers market understanding, prototyping and user testing on a real case-study. You will learn how to rapidly develop a first prototype with user feedback and go to market fast.

Set yourself up for success today!

Current IBF-funding promotion is valid only for 2022. Click the link to register your interest now!