Why and how to implement the software for managing all of your company's interactions with customers and prospects?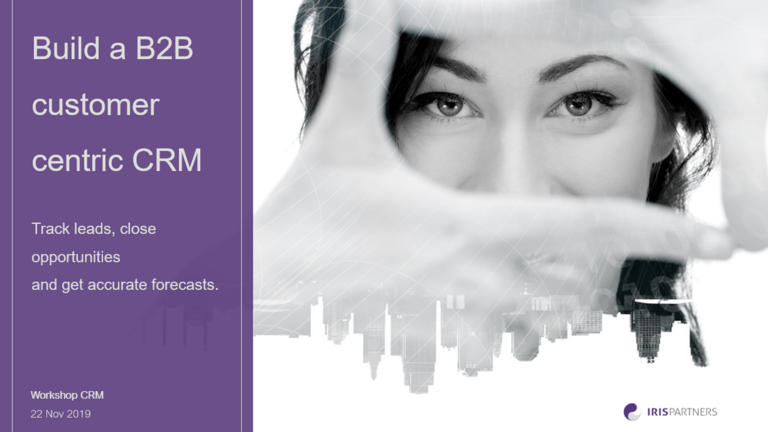 In this workshop, we will focus on understanding the benefits of digitalising the customer relationship for your company and implementing a customer funnel adapted to your company.
The better a business can manage the relationships with its customers, the more successful it will become. Therefore, IT systems that specifically address the problems of dealing with customers on a day-to-day basis are growing in popularity.
Most of the time in B2B, client have to be chasse one by one and tracking each contact and opportunity might become a challenge when the company grows. Many problems could occur like data loss, forgetting a follow-up, or having trouble to onboard a new team member. Using a Customer Relationship Management (CRM) system helps reduce the risks and improve the efficiency of a company.
However, customer relationship management is not just the application of technology; it is also a business process that needs to be adapted for and practised by your company. CRM is also a strategy to learn more about customers' needs and behaviours to help you develop a stronger relationship with them. In addition, it gives your input to learn about your company and find out how to improve your business development approach.
This workshop outlines the business benefits and the potential drawbacks of implementing CRM. It also gives you an experience with the process of customising a CRM to your need and how to use it.
What is a Sales Funnel and How it Works? Why a sales funnel is essential for growing your business.
What is a CRM: Demo based on 'Odoo CRM'
Define the CRM adapted to your needs
From a lead to a client: practice cases
- Please note that this event is restricted to French Chamber members only -
About the speaker
Nicolas GRILL, Managing Partner of IRIS PARTNERS CONSULTING & MANAGEMENT
Nicolas began his career in Services (Aeronautic) and Marketing (Retail – Cosmetic) where he contributed and led transformation projects in Marketing and Business Intelligence to improve the customer experience at every touchpoint.
Early 2017, he co-founded IRIS PARTNERS with Baptiste MACHAT. This boutique consultancy company provides services to implement digital solutions to improve SMEs productivity. In addition to practising business development on daily basis, Nicolas may activity is implementing CRM and Marketing digital tools for his clients.
Core skills and knowledge:
‣ Explore and frame opportunities
‣ Project Management (Waterfall / Agile)
‣ Change Management
‣ CRM
‣ ERP
‣ Data Management
Terms & Conditions
This event is for members only.
Full payment is required upon registration.
Should you need to cancel, please do so no later than two working days before the date of the event.
No shows will not be refunded.
Please note that photographs and videos may be taken during the event for news and publicity purposes.