The SwissCham Singapore invites you to follow our DX Leaders Series, a webinar series sharing insights around digital transformation.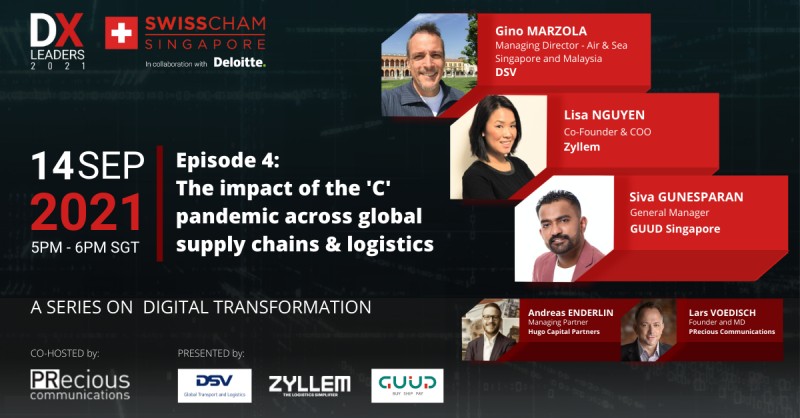 The COVID-19 pandemic has sent shocks across the global supply chain - exposing cracks that have left factory floors and warehouses in a state of limbo. And while digital transformation has long been a priority in supply chains even prior to the onset of the pandemic, the fact remains that the supply chain and logistics industries were caught digitally unprepared as supply chains scrambled to meet the surge in demand for online services while navigating around regulatory hurdles.
It is no longer enough to go digital for digital's sake; as COVID-19 blitzed through industries and upended systems, building resilience and achieving sustainability have become mission-critical to survive the new normal. But how can the supply chain and logistics industries start the process of sustainable automation from the ground up to create new value and delight customers?