Learn about financial institutions and NGOs' activities and roles in contributing to financing nature and transforming value chains.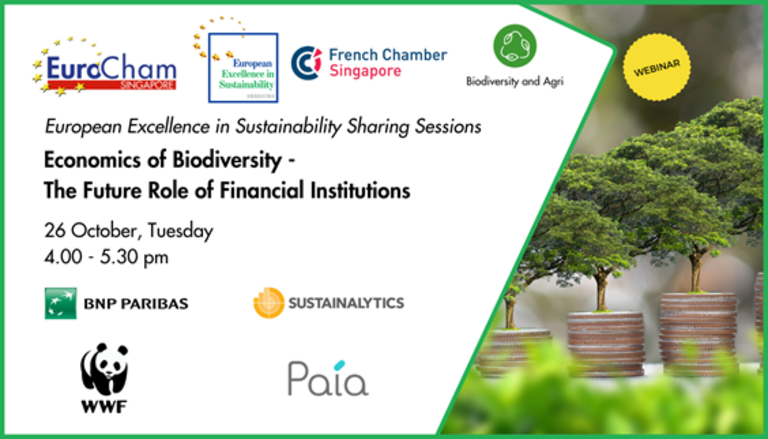 Session co-organised by The French Chamber of Commerce and Eurocham:
Our economies are embedded within nature, not external to it". This is a strong and clear statement made in the latest report: 'The Economics of Biodiversity: The Dasgupta Review'.
Today, we're witnessing a severe biodiversity crisis due to the way businesses have and are interacting with nature and its resources. This crisis is an even more complex challenge than the climate change one, requiring a different measuring system to assess its economic impact and financial risk.
Financial institutions are expected to understand the economics of biodiversity and support the rebalancing of the demand on nature and its resources.
In this webinar we'll be hearing from leading international banks and NGOs about their activities and roles in contributing to financing nature, transforming value chains, and promoting better disclosure based on the Taskforce on Nature-related Financial Disclosures (TNFD).
Moving forward, it is necessary to understand what such initiatives mean for businesses and their impact on reversing biodiversity loss.
Programme
3.45 pm Webinar Waiting Room Opens
4.00 pm Welcome Remark by EuroCham
4:05 pm Opening Remark by EuroCham
4.15 pm Presentations
- Dr Adrian Fenton, Vice President, Asia Sustainable Finance, WWF
- Mr Nicholas Gandolfo, Director, Sustainable Finance Solutions – Asia Pacific, Sustainalytics
- Mr Peter K Chen, Managing Director, Head of Official Institutions Coverage, Asia Pacific & Head of FIC SEA, BNP Paribas
5.00 pm Moderated Q&A and Panel Discussion by Mr Corrado Forcellati, Director, Paia Consulting
5:10 pm Closing Remarks
Speakers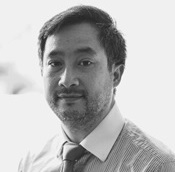 Dr Adrian Fenton, Vice President, Asia Sustainable Finance - WWF SingaporeSince 2020 Adrian has been Vice President, Asia Sustainable Finance, for WWF Singapore where he works with financial sector stakeholders across Asia, with a particular focus on impacts of climate change and natural capital on macroeconomic stability within the ASEAN region. Adrian is a climate change and sustainability specialist, with a PhD in climate economics and policy, and over ten years of progressive experience across Europe, Africa, Asia, and the Pacific working for civil society organisations, national governments, as well as research and policy institutions. Prior to his role at WWF, Adrian served as a national advisor to the Government of Fiji during their Presidency of the UNFCCC COP.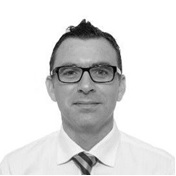 Mr Nicholas Gandolfo
Director, Sustainable Finance Solutions – Asia Pacific
Sustainalytics

Nicholas has joined the SFS Team as the commercial lead for the APAC Region, based in Singapore. He has approximately 15 years of experience in the Asia Pacific Region (Australia, Hong Kong, China, Indonesia, Cambodia and Singapore). He has worked in the private and semi-government sectors in both developed and emerging markets.

The bulk of Nicholas's career to date has been spent at HSBC Group in Commercial/Corporate Banking undertaking Global Relationship Management and Team management roles as well as being involved in projects, initiatives in relation to corporate governance and strategic projects for Asia Pacific at the Bank. Nicholas also has deep experience in; Credit Risk Management, Risk Management, Governance, Business & Market Development and managing Regulatory related projects/initiatives.

Nicholas's most recent job before joining Sustainalytics was managing BlueOrchard's (Global Impact Investors) Asia Pacific Business (Regional Manager) which manages the largest microfinance/impact fund in the world and is active in many emerging markets providing funding to support financial inclusion.

Nicholas holds a Double Degree: Bachelor of Arts (Indonesian) and Bachelor of Commerce (Economics), after which further study was undertaken to obtain a Graduate Diploma in Applied Finance and Investment (Securities Institute of Australia).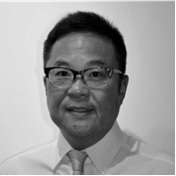 Mr Peter K Chen
Managing Director, Head of Official Institutions Coverage, Asia Pacific & Head of FIC SEA
BNP Paribas
Peter Chen is MD and head of OIC for the Asia Pacific region and head of FIC for SE Asia, based in Singapore. He has been in the markets for 30 years, with extensive experience in FX, Derivatives and Investment Banking.

He started his career in London, working for American Express and then Merrill Lynch in FX trading and sales, before being transferred to Singapore with Merrill Lynch. Between the years of 1992 to 1996, he ran the FX sales desk in JP Morgan, based in Singapore. During this time, and through the direction of the BOK, he was featured in the "Dong-A-Il Bo" in Korea, as an attempt to promote the financial industry in Korea. Peter's main accolade came with Deutsche Bank between the years of 1996 to 2001, where DB achieved the number 1 position in FX globally, beating Citibank for the first time ever.

His previous post before BNPP was with Barcap, and in two capacities. His first stint being the Country Head and CEO of their branch in Taiwan, where he brought the bank to No.1 for FX corporate coverage, and then subsequently being moved to HK to run Barcap's Central Banks and Sovereign Wealth Funds operations.
Moderator
Mr Corrado Forcellati, Director - Paia Consulting, Chair, EuroCham's Sustainability Committee
Corrado has extensive international wholesale banking and advisory experiences, with a focus on sustainable finance and strategy work, in particular, pertaining to the Forestry and Maritime sectors. He brings several years of cross-border
strategy work, credit- and regulatory risk management including ESG implementation. His advisory experience includes circular economy position papers, green labels and packaging waste studies and forest commodity finance policy brief.
Corrado has been driving innovation on sustainable finance through data, digital and analytics, the latest with the development of a tool to automate the data collection for sustainability reporting purposes. He was appointed as an industry expert for the Monetary Authority of Singapore (MAS) as part of the judging panel for green finance start-ups in connection with the Hackcelerator 2020.
Prior to joining Paia, Corrado was a Director at KPMG Sustainability Services providing advisory services to corporates, financial institutions and NGOs in Singapore, Malaysia and Indonesia.
Prior to that, Corrado was the CEO and country coordinator for Nordea Bank's wholesale banking activities in China and Singapore. Corrado is presently the Chair of the Sustainability Committee at the European Chamber of Commerce in Singapore, an advisor to the board of the Singapore Maritime Foundation (SMF) and a member of the Finance Working Group for the Singapore Shipping Association (SSA).
Terms & Conditions
Full payment is required upon registration.
Prior to the event, a Zoom link will be sent. Using the link provided, click on the link 15 minutes prior to the start of the event. We will only admit attendees whose Zoom profiles match their registration names, so please make sure that your Zoom profile corresponds with your registration name.
Should you need to cancel, please do so no later than two working days before the date of the event.
No shows will not be refunded.
Please note that photographs and videos may be taken during the event for news and publicity purposes.