With COP26 underway, your organization may be monitoring the key changes it can bring about in fighting climate change and the regulatory environment.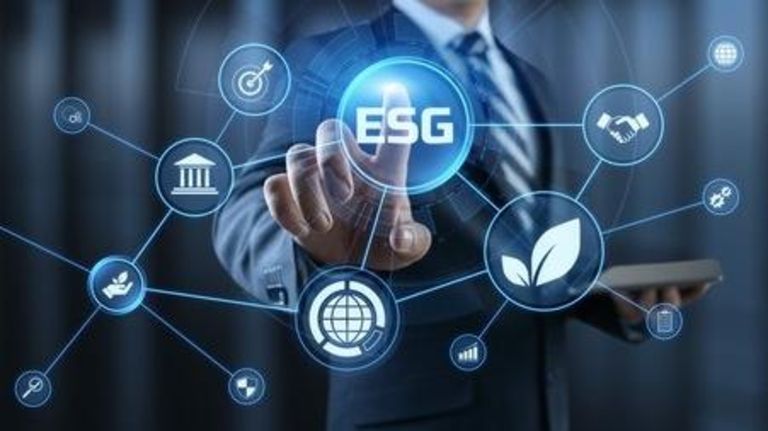 With several developed countries being urged to mobilise at least $100bn in climate finance per year, finance leaders are seen as having a key role to facilitate the achievements of net-zero
targets.

Join our fireside chat to hear from industry experts about how companies can mitigate risks and seize opportunities at the intersection of ESG and finance.
Speakers
Quentin Fouesnant, Head of Sales at Equilibrium (a FiscalNote Company)
Quentin is the Head of Sales at Equilibrium, a tech company that provides ESG intelligence software. The platform empowers the world's largest companies to gain better visibility on
their impact and achieve their sustainability goals.
Prior to this, he has spent the last 10 years in Asia Pacific working on Energy and Sustainability. He held multiple roles within Alstom and General Electric, working on large infrastructure projects for the energy sector. Most recently, he served as Sales Director of Metron, helping large corporations reduce their carbon footprint through data driven insights.
He is a member of the Sustainable Energy Association of Singapore and has joined the French Chamber of Commerce in Singapore this year.
Quentin holds a Master degree in Electrical Engineering from Grenoble Institute of Technology.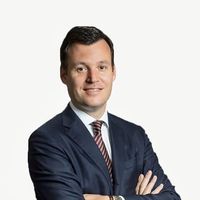 Robert Meyer, CEO at Angsana Investments & former CEO at Halcyon Agri Corporation
Robert is the founder and Managing Partner of Angsana Investments Pte Ltd, a private venture firm that is focused on direct investments in early-stage opportunities.
Robert is also the CEO of Caber Partners Pte Ltd, an Alternative Asset Manager licensed by the Monetary Authority of Singapore (MAS) as Fund Manager and Exempt Financial Advisor.
In June 2021, Caber launched the Angsana Natural Rubber Opportunities Fund I ("ANRO"), a macro hedge fund that positions in rubber futures and derivatives.
Prior to launching Angsana, Robert co-founded SGX-listed Halcyon Agri Corporation Limited and served as its CEO from January 2013 to June 2020.
During his tenure, Halcyon Agri executed a buy-and-build roll-up strategy to create the world's largest rubber franchise. In 2016, Halcyon Agri acquired the natural rubber business of Chinese state-owned Sinochem International Limited in a landmark transaction that valued the enlarged group at USD800m. At Halcyon Agri, Robert also initiated the launch of HeveaConnect, the world's first digital marketplace for sustainable natural rubber, in partnership with Itochu Corporation and DBS Bank Limited and, most recently, SGX.
Robert has a keen interest in geopolitics and served on Singapore's Economic Strategies Committee (ESC) in 2010. Presently, Robert is a member of the National University of Singapore Health International Council (NIC).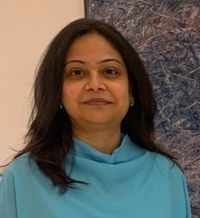 Shilpa Gulrajani, Head Business Development & Strategy South East Asia at BNP Paribas
Shilpa Gulrajani is Head of Business Development and Strategy for Southeast Asia and is based in Singapore. Shilpa started her banking career in 2002 with Citigroup in India and since joining BNP Paribas more than 17 years ago, Shilpa has held various roles in investment banking in Hong Kong and India.
In her current role, Shilpa is responsible for developing the BNP Paribas franchise and strategy in Southeast Asia and also leads the Bank's sustainable finance development and engagement in the region. Shilpa represents the Bank on Singaporean/ ASEAN Taxonomy - an initiative by the Monetary Authority of Singapore (MAS). She is also member of the Carbon Pricing Leadership Coalition (CPLC) Advisory Group - a global initiative which brings together leaders from government, private sector and academia to expand the use of carbon pricing policies.
Education and Qualifications:
University of Cambridge - Institute For Sustainable Leadership
Master of Management Studies - Finance Major University of Mumbai
Bachelor of Commerce - Sydenham Institute University of Mumbai
Terms and Conditions
Full payment is required upon registration.
No refund.
The Zoom link will be sent a day prior to the event.