Is an MBA worth your investment? Join our GMBA info session and get more information about GMAT and Prodigy Finance!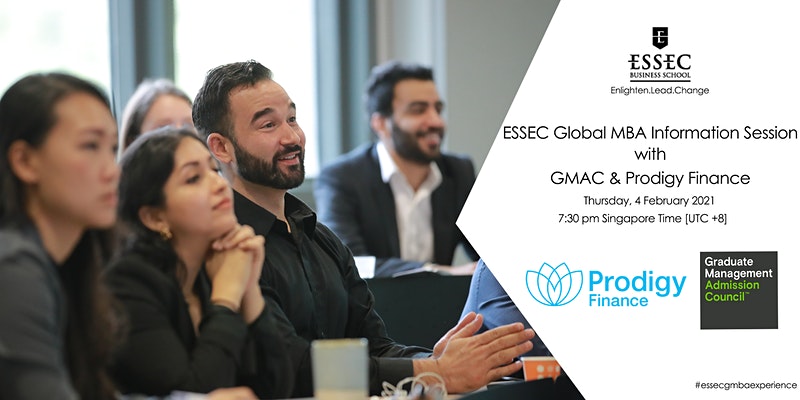 We invite you to join our ESSEC Global MBA Information Session with GMAC and Prodigy Finance!
Learn more about the ESSEC Global MBA program, ranked #2 best MBA in Asia by QS World University Rankings 2021, and how it can help you boost your career.
Agenda:
7:30 pm - 8:00 pm : Demystifying GMAT by Jason Lawrence, GMAC Market Development Director, East Asia
Followed by a Q & A session with GMAC
8:00 pm - 8:30 pm: Funding your ESSEC GMBA with a Prodigy Finance loan by Mayank Sharma, Country Head India at Prodigy Finance
Followed by a Q & A session with Prodigy Finance
8:30 pm - 9:00 pm: ESSEC Global MBA information session by Johnny Liang, Assistant Director of Business Development, GMBA Asia-Pacific
Followed by a Q & A session about the Global MBA program