In this webinar, you'll learn about the entire process of identifying, reporting, and triaging vulnerabilities in a Bug Bounty program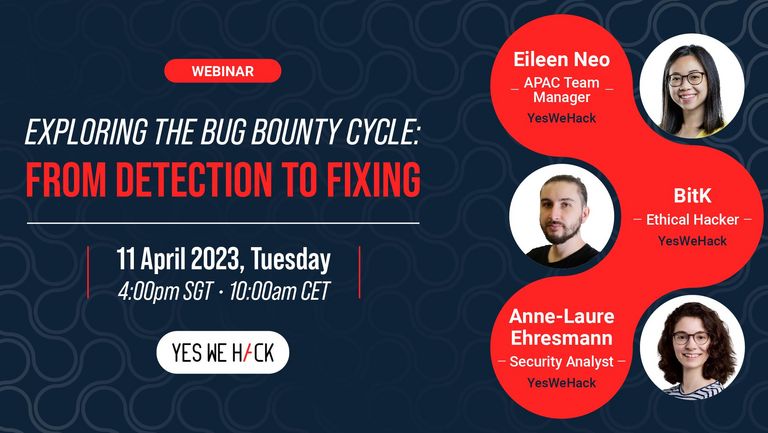 Are you curious about the inner workings of Bug Bounty programs and how vulnerabilities are identified, reported, and triaged? Join us on 11 April for a deep dive into the Bug Bounty journey in its most operational form, with our panel of YesWeHack experts.
After this session, you will gain a deeper understanding of:
The steps involved in the Bug Bounty cycle
An overview of the YesWeHack platform, and how ethical hackers report bugs
The role of the triager in reviewing and qualifying the reports
How organisations receive reports through the platform
Insights and experiences from expert panellists on the world of bug bounties

Who should attend?
CISO/CTO/ Head of IT departments
Security professionals
Anyone interested in learning about the process of detecting and fixing bugs, particularly within the context of a Bug Bounty program