For the 70 anniversary of the diplomatic relations, discover and participate in the France-Laos Economic Forum from the 8 to the 10 of November 2023.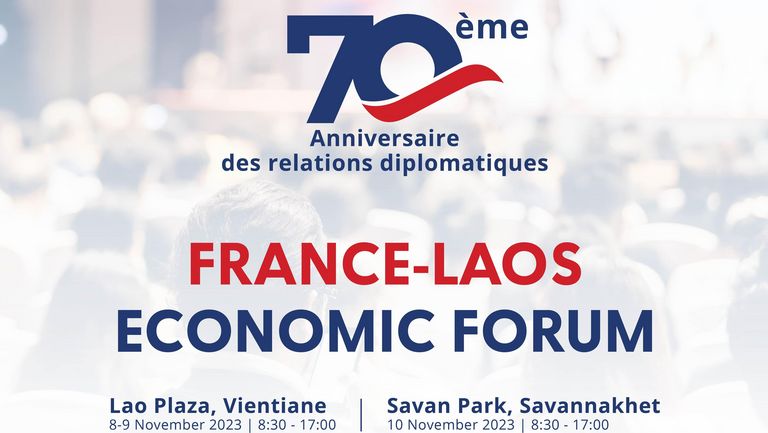 The France-Laos Economic Forum will last 3 days and will be about:
The Companies in Laos with overviews of Lao SME landscape and the Lao Business Forum and presentation of the French companies in Laos.
Business Matching & Networking between the French CCI companies in the region and economic players in Laos
An Economic Session including macroeconomic interview and overview of the financial sector
Presenting the different sectors of activity (Energy, Agricultural, Construction, Tourism, Health, Digital...)
An optional day will also be available for the companies wishing to participate in a visit to the first dry port in Laos and Savannakhet's Historical Sites.