Join Us to Celebrate Women Leadership in Supply Chain #GWSCL2021!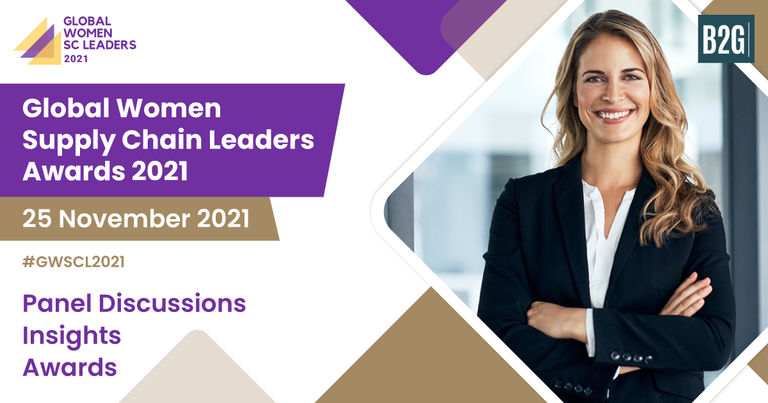 The Global Women Supply Chain Leaders Awards 2021 is here again! The 2020 Summit & Awards celebrations was a huge success in recognizing exceptional female supply chain leaders who have helped to accelerate progress for women in supply chain in the workplace and understand the importance of creating awareness and inspire women across the globe.
GWSCL 2021 will see over 20+ international leaders across the globe coming together to address key topics on supply chain and celebrate women who have made an impact on supply chain. Participate and engage in new insights, join in a wide-ranging and thought provoking panel discussions, insights and keynote. Network with supply chain professionals and experts to further inspire & drive supply chain topics and themes related to women empowerment, equality and excellence.
---
100 MOST INFLUENTIAL WOMEN IN SUPPLY CHAIN
To kick-off our celebrations, our latest feature, "100 Most Influential Women in Supply Chain", recognises the most inspiring women executives in supply chain today. The GWSCL 2021 awards comprised of 6 categories.
Submission deadline: 29th of October 2021