Conference theme - New priorities, new prospects: The changing dimensions of APAC M&A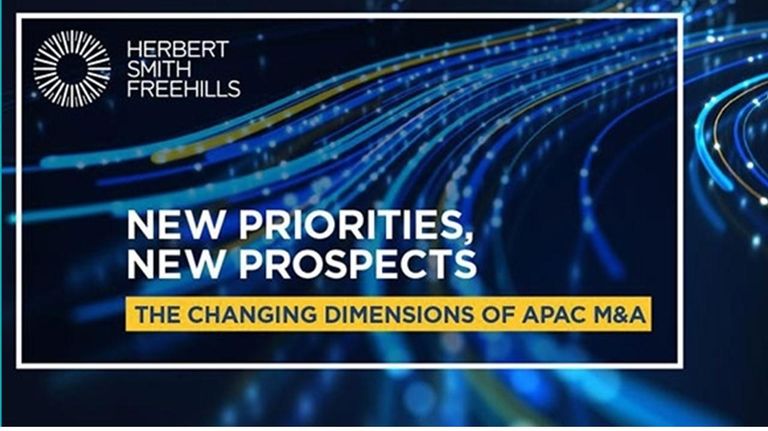 Dealmaking opportunities in Asia-Pacific markets are still abundant despite the current global economic environment. The prospect of attractive returns is just one factor enticing capital into the region: issues like supply-chain resilience, national security and ESG are also playing crucial roles, across sectors from energy to technology to consumer goods.
Join us and your peers live in Singapore at The Fullerton Hotel, and online on Wednesday, 2 November from around the world, as we delve into the changing dimensions of M&A in the Asia-Pacific region. We'll examine:
The outlook and prospects for private capital in APAC dealmaking
Opportunities and risks in the evolution of technology sector deals
Key considerations for dealmaking in vibrant Southeast Asian markets
How the energy transition and decarbonisation commitments are changing deal considerations for every investor
Please visit our registration page for details of the agenda and secure a place at our conference, either in person or online for free. Networking coffee and lunch sessions are available at the venue.
Spaces for the conference are limited and on a first come first serve basis.
Onsite attendees will also have a chance to support their charity of choice by attending our event. We will be hosting a charity draw at the end of the conference in Singapore, where our firm will donate to three winners' choice of charity in their name.
RSVP DETAILS
You will receive a confirmation email after completing the registration form. To enter the event online, a system generated code will be emailed to you to verify your identity at the time of signing in, kindly pay attention to your inbox.
VENUE
Onsite: The Fullerton Hotel, Straits Room, 1 Fullerton Square, Singapore
Online at our event platform
GET THE BEST HYBRID CONFERENCE EXPERIENCE
This hybrid conference is interactive and we welcome questions from the audience. Send your comments to the speakers via the Q&A facility on the conference platform either from your desktop or mobile. You can also chat with other attendees and speakers through the platform.
The event is best experienced in the latest version of Chrome on laptop/desktop. Kindly upgrade the browser if the issue persists. If you have a VPN or firewall enabled, please disable it as it may affect the conference experience.
We also suggest attendees to join from an Open network and not via the restricted office network if possible. Please switch to mobile device if your office network may be restricting access.

You may test your device to check compatibility before the conference starts. Any questions please feel free to email us.