Event on how to re-engage with Global Chinese Consumers. Presenting a join research between Fabernovel and Trip.com Group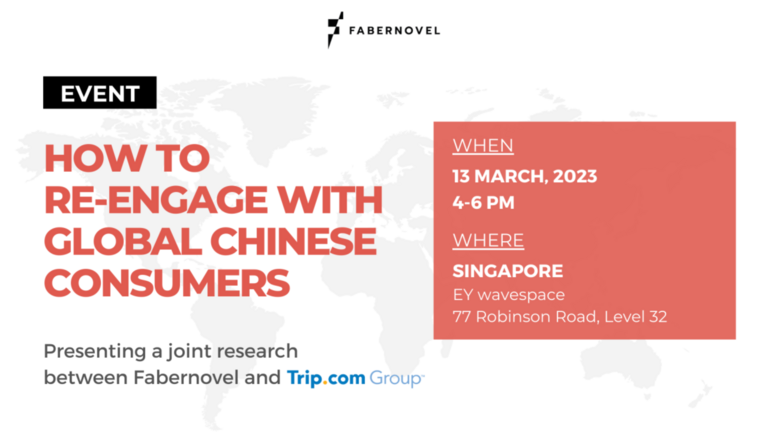 With COVID response measures being lifted in China, travel potentials are being unleashed with the footprints of Chinese travelers entering the world again. How have Chinese travelers shopping habits evolved during the past 3 years? How should brands respond to the opportunities and challenges?

Join our event to explore the post-COVID era outbound travel market trends and analysis from our joint research with Trip.com, the largest OTA in China.