Explore how we can leverage artificial intelligence products and services with humanity's best interest at heart.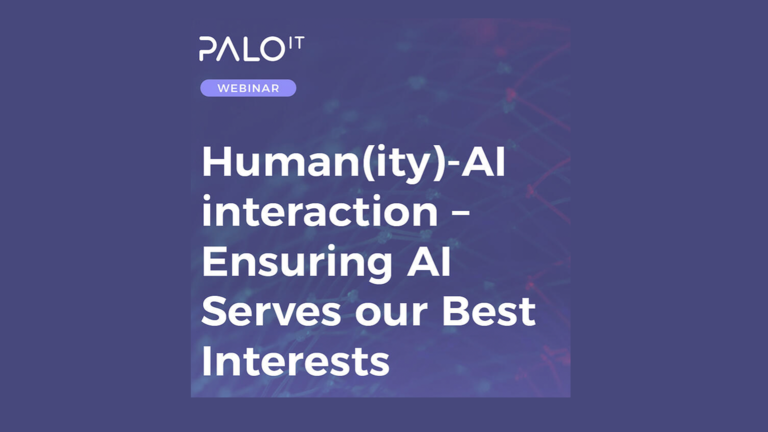 As businesses, governments and other actors are significantly ramping up investments in AI, several unintended consequences have emerged as byproducts. AI models have reinforced injustices and prejudices in disadvantaged communities; recommendation systems for videos have exacerbated polarisation and extremism; and the benefits of AI have been enjoyed by a privileged few rather than the generality of the world's population.

In this webinar, we'll explore how we can approach the application of AI products and services to avoid minor to catastrophic mishaps and keep humanity's best interests in sharp focus.

You'll discover a framework for identifying and developing constructive applications of AI at the wider-community, organisational and model-development levels.

Who should attend?
Heads of Data Analytics
Data Scientists
AI-related policymakers
AI-centered organisational representatives
TechforGood enthusiasts
Register at: www.palo-it.com/palo-it-webinar-human-ai-interaction