Join us for a fireside chat with Mr TAN Boon Khai, Chief Executive at JTC
Singapore offers businesses a gateway to Asia with its world-class connectivity and infrastructure, business-friendly environment and strong talent pool. As Singapore writes its next chapter with urban innovations, this fireside chat will feature the innovative master-planning approach that JTC adopts in its role as Singapore's lead agency for industrial infrastructure development.
JTC's Chief Executive Officer, Tan Boon Khaiwill share on JTC's efforts in shaping Singapore's industrial development, while balancing the sustainability and business needs of emerging industries.
Highlights of the session include:
JTC's next-generation estates such as Jurong Innovation District and Punggol Digital District and how they support Singapore's ambitions to be a leading Advanced Manufacturing Hub and Smart Nation
Jurong Island's transformation into a sustainable energy and chemicals park
JTC's sustainability journey partnering the business community
The dialogue will be moderated by Mr Yoon Kim, Cluster President - Singapore, Malaysia & Brunei at Schneider Electric.
JTC also looks forward to collaborating with members of the French Chamber across different business activities and industries.
Programme:
From 8.00 am : Registration and welcoming attendees.
8.30 am : Opening Remarks by Yoon Kim, moderator of the dialogue
8.40- 9.00 am : A presentation by JTC on latest activities
9.00- 9:40 am : Fireside chat between Mr. TAN Boon Khai and Mr. Yoon Kim
9:40-10:00 am : A Q/A session with questions from the Audience.
From 10:00am : Optional Guided tour of the Schneider Electric Singapore Innovation Hub- Please contact amartin(@)fccsingapore.com if you wish to register.
Terms & Conditions
This event is open to members.
Full payment is required upon registration.
Should you need to cancel, please do so no later than 3 working days before the date of the event.
Please note that photographs and videos may be taken during the event for news and publicity purposes.
Mr TAN Boon Khai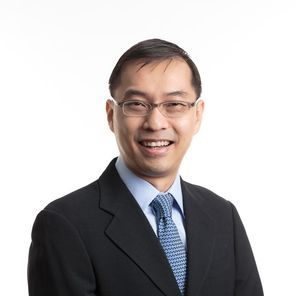 Mr Tan Boon Khai was appointed as the Chief Executive Officer of JTC Corporation on 1 Sep 2020. Prior to this, he was the Chief Executive of the Singapore Land Authority (SLA) from 1 May 2015 till 31 August 2020. Mr Tan joined SLA from CapitaLand Limited, where he was with since 2010. In his time at CapitaLand, he held several portfolios, including as Regional General Manager (Singapore and Malaysia) for The Ascott Limited from April 2011 to 2014. Before joining the private sector, Mr Tan served as a Justice's Law Clerk and Assistant Registrar of the Supreme Court, as well as District Judge in the then Subordinate Courts of Singapore. He is also called as an advocate and solicitor in Singapore. In 2006, he was seconded to the Ministry of Health as General Counsel and Company Secretary of Ministry of Health Holdings Pte Ltd. His last appointment in the Public Service was as Deputy Senior State Counsel / Deputy Public Prosecutor in the AttorneyGeneral's Chambers of Singapore. Mr Tan graduated with First Class Honours in Law from the University of Nottingham in the UK in 1995
Event Location