Join and gain insights of AI Innovation Landscape in Asia & Europe @ London, Amsterdam, Paris, Luxembourg, Brussels and Frankfurt!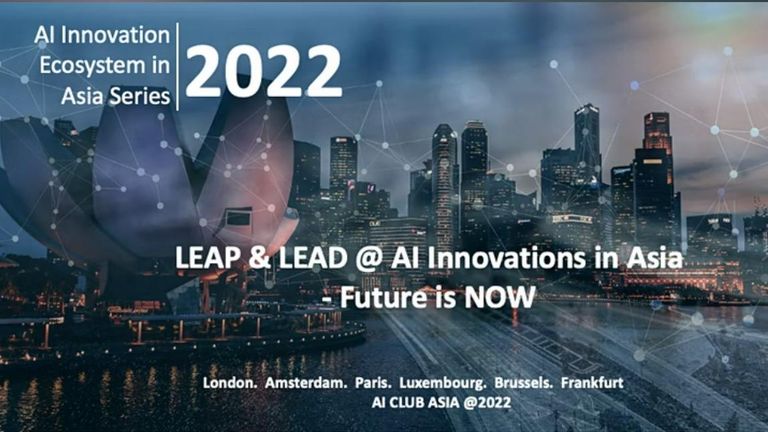 Join AI Club Asia to explore the opportunities of AI & Tech in Asia!
​Positive Influencing & brand differentiation on 100,000 + professionals and communities in AI & hi-tech sectors across Europe & Asia.
​New and meaningful access to your future customers and social impact.
​Gain deep insights into opportunities& challenges, pitfalls, and best practices from the pioneers and practitioners in Asia & Europe.
​Networking and liaison with Government & agencies, hi-tech & AI communities, facilitators & incubators, VCs, MNCs & EU with potential business opportunities to invest in Singapore, ASEAN & Asia.