Doctors Without Borders/Medecins Sans Frontieres (MSF) teams are racing to respond to the COVID-19 pandemic in more than 70 countries.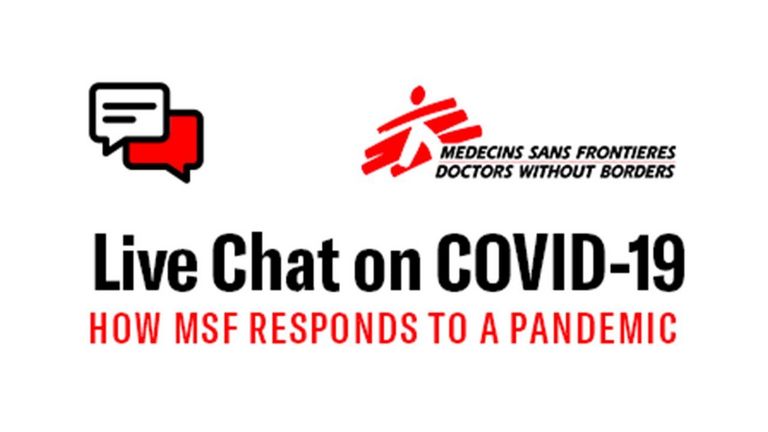 There is a big concern on how people living in precarious environments will be affected by the pandemic. People living in overcrowded conditions, on the streets, in makeshift camps or substandard housing are at particular risk of COVID-19. Many are already in poor health and excluded from the formal healthcare system.
The event, moderated by media personality Eunice Olsen, will discuss how MSF teams are responding to the threat of COVID-19 in different parts of the world.
Joining us are three MSF medical experts:
Gert Verdonck, MSF's Regional Field Emergency Coordinator in Hong Kong, will give an overview of MSF's global response, including in Europe and Southeast Asia.
Karin Huster, nurse and former MSF Emergency Field Coordinator in Hong Kong, will share her experiences responding to COVID-19 in Hong Kong.
Dr. Husni Mubarak, MSF's Medical Coordinator and interim Head of Mission in Bangladesh, will talk about emergency preparedness plans for the Rohingya refugees there and other vulnerable populations around the world.
Don't miss this chance to meet the faces from the frontlines!