The French Chamber is organising the next session of 'Meet the CEO', a great opportunity for Entrepreneurs & SMEs to connect with MNCs.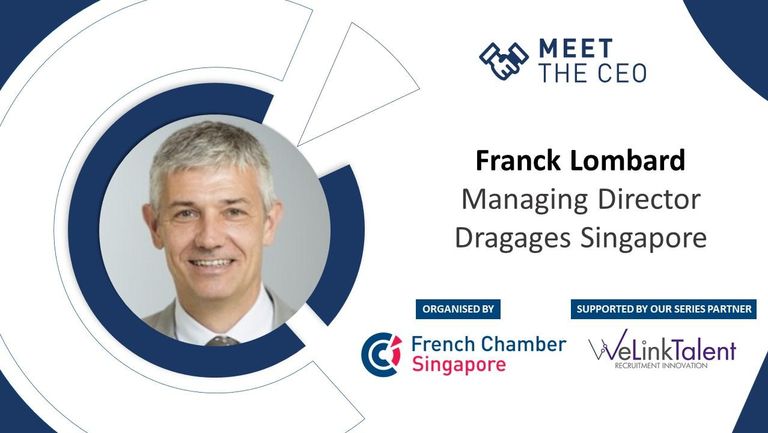 A survey conducted to the members reveals that business matching with large companies is a top priority for French start-ups and entrepreneurs.
'Meet with a CEO' is a monthly initiative organised in collaboration with one of the top executives or highest level corporate positions of a large company, in various industries.
This session will be with Franck Lombard, Managing Director at Dragages Singapore. He will be available for a 3-hour programme of 30-minute 1-to-1 meetings with 6 start-ups & SMEs selected according to his business relevance.
- Registration shall be done by latest on the 5th November
- Selected companies will be informed by latest on the 10th November

About Franck Lombard
Franck LOMBARD joined Bouygues Construction Group in 1991. He is currently Managing Director of Dragages Singapore.
He has over 30 years of senior management experience on complex construction projects and within important subsidiaries of the Bouygues Construction Group.
He has worked successfully on an assortment of challenging projects in France and overseas (Sub-Saharan Africa, Eastern Europe, Canada, US and Caribbean) and took over the management of Dragages Singapore in 2020.
Franck career has included several key positions including Regional Director of building operations in North America & Caribbean, Production Director for industrial & retail projects in Paris region in France and numerous assignments in several foreign countries at a senior Site Management level.
Terms & Conditions
- For Entrepreneur members and SME members only
- Up to 6 meetings are available. The companies will be selected by the company.