The French Chamber is organising the next session of 'Meet the CEO', a great opportunity for Entrepreneurs & SMEs to connect with MNCs.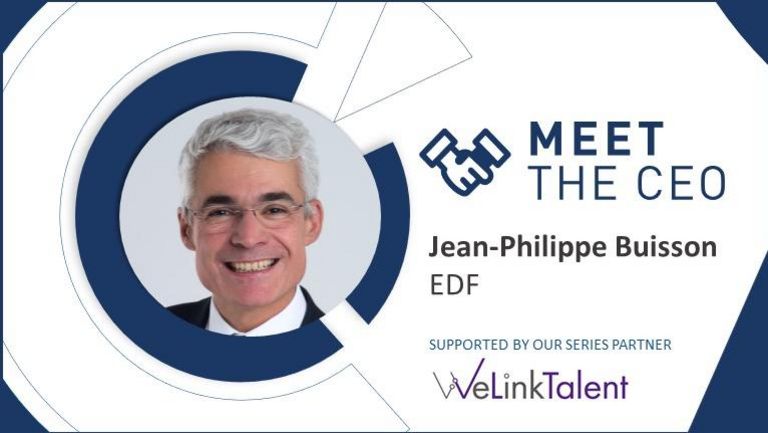 A survey conducted to the members reveals that business matching is a top priority for French start-ups and entrepreneurs.
'Meet with a CEO' is an initiative organised every month, with a CEO of a large company.
This new session will be with Jean-Philippe Buisson, Senior VP Asia, EDF International Division. He will be available for a 3-hour programme of 30-minute 1-to-1 meetings with start-ups & SMEs. He will meet up to 6 companies, selected according to his business relevance.
- Registration shall be done by latest on the 11th March -
- Selected companies will be informed by latest on the 13th March -
About the speaker
Jean-Philippe Buisson was appointed Director for Asia in EDF International Direction on June
1st, 2018. EDF is one of world's leading energy companies and n° 1 in Europe for low-carbon
electricity production and distribution. Present in Asia for about 30 years, EDF aims to support energy challenges from low carbon electricity production to smart energy services.
Located in Singapore, the EDF headquarter for Asia is in charge of EDF business development
and project management for ASEAN and India, as well as EDF's assets management with 2
electricity production Joint Ventures in Laos (NTPC) and Vietnam (MECO). EDF Asia also
operates branches and representatives offices in India, Indonesia, Japan, Vietnam and
Myanmar.
Prior to that position, Jean-Philippe Buisson served as Regional Director for Dalkia in Ile-de-
France (Greater Paris Region) during 7 years. Dalkia (EDF Group) is a leading company in
Energy services, for public and private business customers. Activity in Ile-de-France covers
collective heating, multitechnical maintenance, energy management, building/operating/developing heating and cooling networks, renewable energy solutions.
Jean-Philippe Buisson joined Dalkia in 2006 for business unit management in Paris region.
Previously, he worked for Saint-Gobain Group, Fiberglass division : from 1997 to 2006, he
hold various business unit management responsibilities in France and abroad (including 3
years in Shanghai-China managing Asia Pacific fiberglass activities) and, finally, as division
CEO.
Graduate in Engineering and Business Administration, he started his career working for
French Ministry of Industry and Research.
Terms & Conditions
- For Entrepreneur Members and SME Members only
- Up to 6 meetings are available. The companies will be selected by the CEO.