Comment accrocher l'attention de votre interlocuteur, même en ligne? Préparez un "elevator pitch" authentique et percutant!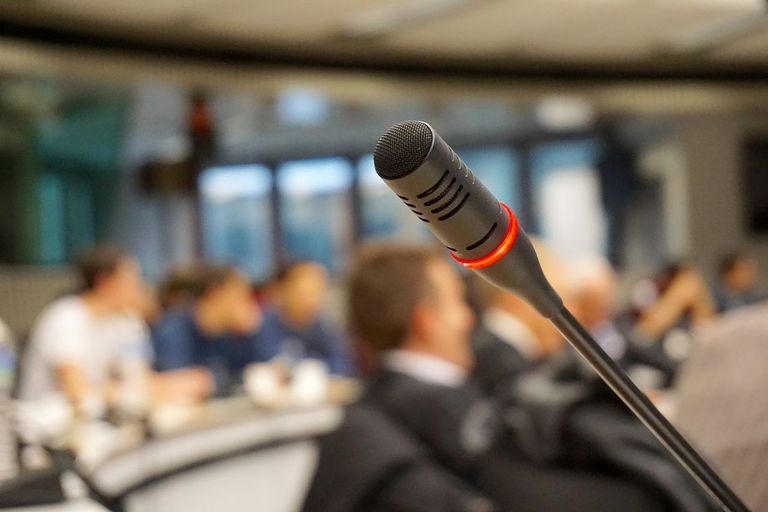 Cet évènement est ouvert aux non-membres. Pour vous inscrire, vous devez d'abord créer votre compte. Merci de patienter 10 mn avant de vous reconnecter.
Votre CV et votre Linkedin sont prêts, vous attaquez votre recherche d'emploi et vous vous lancez dans le networking, même en ligne !
Comment accrocher l'attention de votre interlocuteur, même lorsque vous ne pouvez pas le rencontrer face à face?
Préparez un "elevator pitch" authentique et percutant pour votre recherche d'emploi.
---
C'est parce qu'il n'est pas évident d'expliquer brièvement qui on est, ce qu'on a accompli, ce qu'est son projet professionnel et le type de poste qu'on cherche qu'il est important de travailler son 'elevator pitch'.
Il s'agit d'une technique de présentation, un 'pitch' d'une minute - le temps d'une montée en ascenseur / 'elevator' - qui vous permettra de répondre en toute simplicité à la question « Qu'est ce que vous cherchez ? ».
L'atelier vous propose de :
Définir l'intérêt de l'elevator pitch et les situations dans lesquelles l'utiliser
Se poser les bonnes questions pour commencer à travailler son elevator pitch
Élaborer la structure de son elevator pitch
Pratiquer la présentation de votre elevator pitch devant les autres participants
Vous repartirez avec :
Une ébauche écrite de votre elevator pitch
Un feedback des autres participants pour améliorer votre elevator pitch
Un regain d'énergie et de confiance pour votre networking!
Un outil qui vous sert pour toutes vos présentations
Cet atelier s'adresse :
Aux personnes en veille, en recherche d'emploi, en reconversion professionnelle, nouvellement arrivées ou depuis longtemps à Singapour.
Clémence Blondel, Learning & Development Consultant and Coach at Creative Leadership in Asia (CLIA – Singapore)
Depuis 12 ans en Asie (Shanghai et Singapour), Clémence accompagne ses clients corporate dans la mise en place de leurs programmes de Learning & Development.
Coach diplômée de l'école américaine Newfield Asia spécialisée en coaching ontologique, elle accompagne des individus dans leur développement personnel et professionnel.
Elle appuie sa pratique sur 15 ans d'expérience professionnelle en vente et marketing au sein de petites et moyennes entreprises en France et en Asie.
Modalités
Cet atelier se déroule en petit groupe pour favoriser les échanges - 10 personnes maximum.
L'outil qui sera utilisé est ZOOM, très pratique et intuitif. Un lien vous sera envoyé par l'intervenant. Il est nécessaire d'avoir un micro et une caméra, éventuellement des écouteurs.
Il est recommandé de se connecter 15 mn à l'avance pour vous familiariser avec les différentes fonctionnalités que vous aurez à utiliser durant la séance.
L'atelier est mené en Français.
Attention: Si vous vous connectez pour la 1ère fois sur le site de la FCCS:
- Vous devez d'abord créer un Login et Password
- Attendez au moins 10 mn pour que votre profil soit pris en compte
- Vous devez ensuite revenir sur la page de ce workshop pour vous enregistrer et régler votre participation
- Si vous rencontrez un problème technique, n'hésitez pas à nous écrire à hr@fccsingapore.com.
Full payment is required upon registration.
Should you need to cancel, please do so no later than two working days before the date of the event.
No shows will not be refunded.
Please note that photographs and videos may be taken during the event for news and publicity purposes.