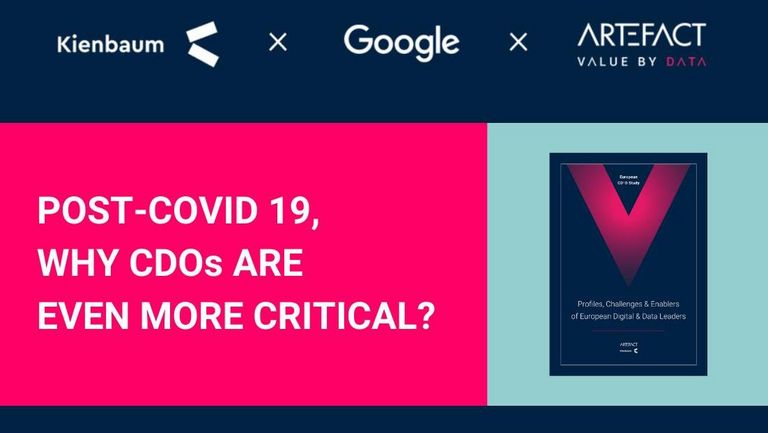 As a first session of a data transforamtion series, Artefact, Kienbaum, and Google will discuss with you:
POST-COVID 19, WHY CDOs ARE EVEN MORE CRITICAL?
More than 100 leading CDOs (Chief Digital Officers and Chief Data Officers) have been interviewed with a quantitative analysis of 500 digital industry profiles. Their challenges, enablers, successes, failures and journeys of data transformation will be discussed in this session together with the latest digital trends and observations in the post-Covid era.
The program for this webinar will be the following:
1. Introduction to the study
2. Post-Covid Trends and its impact on economy digitization
3. CDO Study Key Takeaways a. Missions b. Challenges c. Enablers & Successes
4. Questions & Answers