The health crisis has shaken nearly every aspect of the retail industry. Brands have been going through a hard time trying to adjust to new "imposed"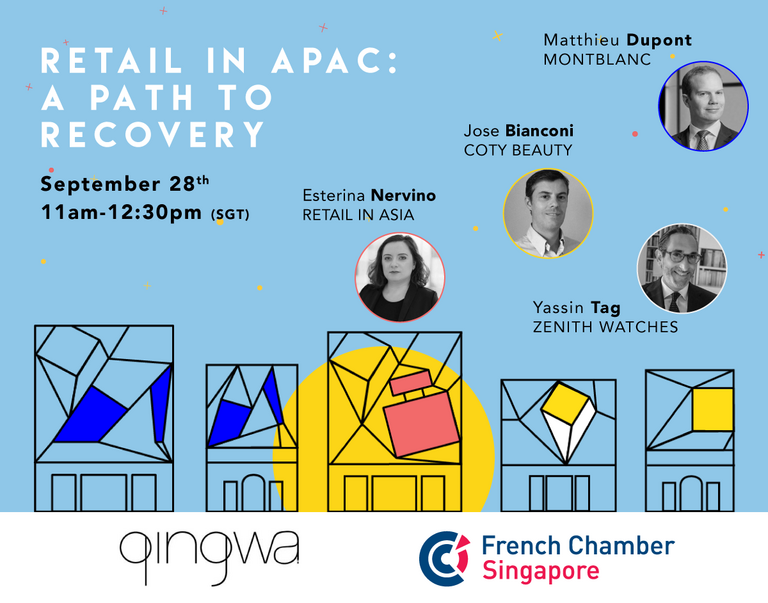 Countries have been slowly re-opening for business after months of restrictive measures, but going forward, charting a digitally-enabled, customer-centric path to recovery will be crucial for long-term success.
Join us for a 1 hour talk and 30 minutes Q&A to listen about insights from different product categories and segments and on the current retail situation and possible immediate future from different key decision makers from Coty, Zenith & Montblanc.

The Panel will be led by Esterina Nervino, Director of Retail In Asia.