Retail tour in Singapore: the perfect time out to share experiences and ideas, and shake up the codes of retail! Follow the guide!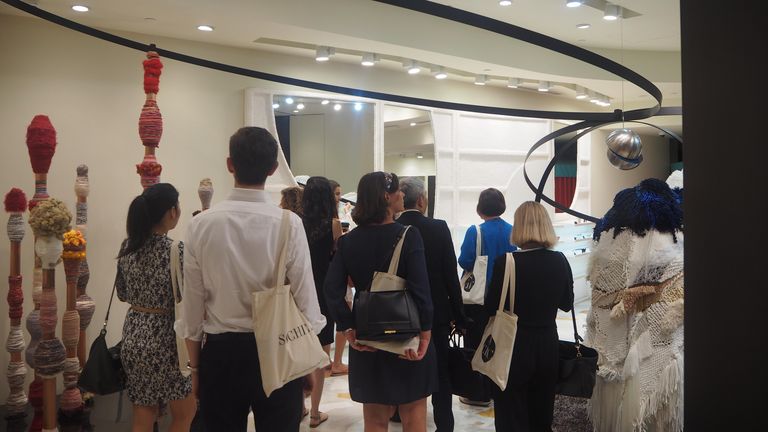 We designed a customized experience just for you. We invite you on a tailor-made journey at Funan Mall to discover new concepts, experience the customer path, and understand all you've ever dreamed to know about millennials.
For one special morning, be the client and follow the guide!
We will welcome you with breakfast and global introduction on main customer experiences trends.
You will then be taken through a journey with 6 different stops.
12 seats available. Limited to 1 participant per company.
This event is for brands only.
About the Speaker
Chloé Cortinovis, Co-founder and Managing Director, Bienvenue Factory
Holder of an Executive MBA from the Institut Français de la Mode, Chloé Cortinovis has been working in the creative industry sector for almost 20 years. She worked as Strategy and Business Development Consultant before becoming Managing Director of a training and consultancy agency in Paris, where she remained for five years. Within this role, she collaborated with various luxury groups and brands on their retail transformation and employee development.
Specializing in the know-how of excellence, her approach aligns management and sales teams with the same brand vision and helps them understand habits and new behaviors expected by customers, so they can respond and adjust operationally.
In 2018, she founded the Bienvenue Factory agency in Singapore, dedicated to the retail industry. She develops Retail Expeditions and Skill Development Programs in Asia, especially in Singapore, Shanghai, Hong Kong, Seoul and Tokyo.
Terms and conditions
Full payment is required upon registration.
Should you need to cancel after payment has been made, please do so no later than two working days before the date of the event for a refund.
No shows will not be refunded.
Please note that photographs and videos may be taken during the event for news and publicity purposes.