Be part of the conversation at Speciality & Fine Food Asia, the most targeted and focused business platform for speciality food & drink producers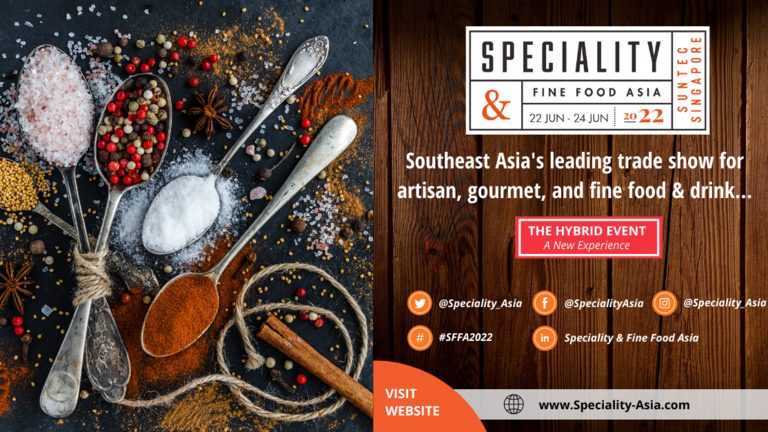 A sister show of Speciality & Fine Food Fair (SFFF), London's renowned artisan food & drink event, Speciality & Fine Food Asia (SFFA) is Southeast Asia's leading trade show for artisan, gourmet and fine food & drink.
The show's roaring success over the past three editions has built a fantastic reputation for itself as one of the prominent business platforms in the food & drink industry.
The 4th edition of SFFA will be co-located with Restaurant, Pub & Bar (RPB) Asia, together with the launch of two new shows - Speciality Coffee & Tea Asia (SCTA) and Meat & Poultry Asia (MPA), presenting a wider showcase of speciality products from regions all over the world.
Whether it's unearthing innovative and inspiring products from new-to-market companies at our Start-Up Village or gaining the latest trends from industry experts, SFFA will allow you to experience the finest products in food & drink in a refreshing and exceptional way!
Visit  www.Speciality-Asia.com for more information.