Considering or experiencing a separation, can be a difficult and complicated time.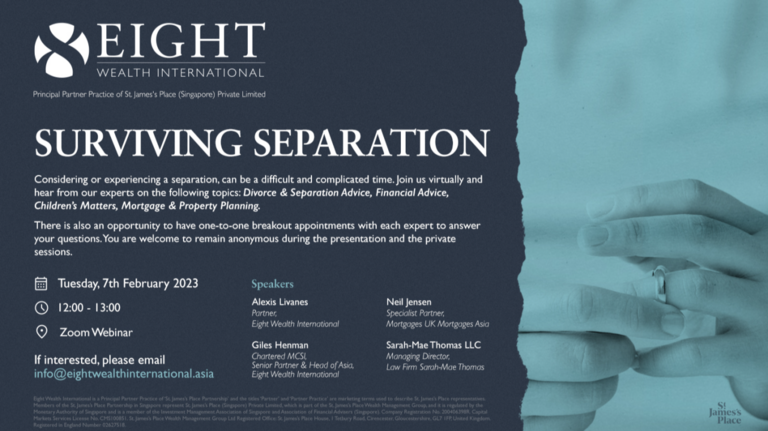 Join Giles Henman, Chartered MCSI, Neil Jensen, Sarah-Mae Thomas as these experts share their take on Divorce & Separation, Financial Advice, Children's Matters, Mortgage & Property Planning in a webinar hosted by Alexis Livanes.

There is also an opportunity to have one-to-one breakout appointments with each expert to answer your questions. You are welcome to remain anonymous during the presentation and the private sessions.
For more information, please email info(@)eightwealthinternational.asia