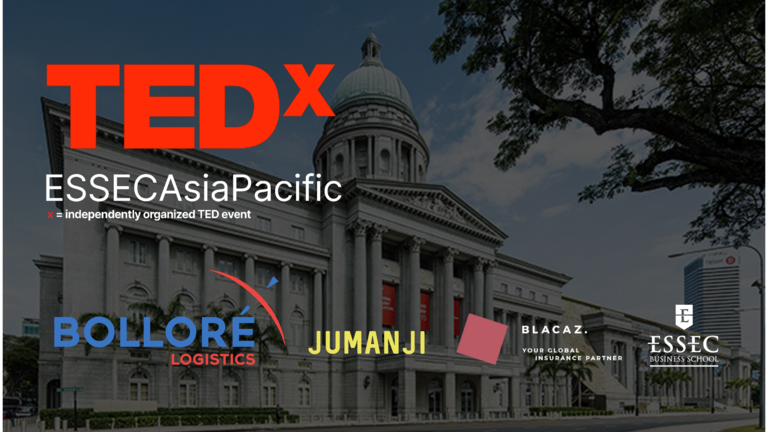 Theme: How can we reconcile progress and sustainability?
The TEDx talks will be held at the National Gallery Singapore at the The Ngee Ann Kongsi Auditorium from 4 pm to 7 pm. (Doors opening at 3.30 pm)
The VIP physical seat ticket includes drinks and partners goodies.
Speakers line-up:
- Dr. Amy Khor Senior Minister of State, Ministry for Sustainability and the Environment
- Esther An Chief Sustainability Officer (CDL) UNGC SDG Pioneer 2018 WorldGBC CAB GRI Board
- Assaad Razouk Group CEO at Sindicatum Renewable Energy
- Desmond M. Koh Compassion Capital Catalyst | Innovation & Sustainability Enthusiast | Banker Advisor | Board Member | 3x Olympian | Rhodes Scholar
- Eu-Lin Fang Partner at PwC | Assurance | Sustainability and Climate Change Leader
- Michael Pomerleau Partner & Co-founder Rainmaking Transport | Co-Founder & Investor Motion Ventures
- Jacqui Hocking Systems Entrepreneur | CEO & Storyteller | Forbes 30 under 30
- Yan Liu System Design | Social System Innovation | Learning Faciliator
TEDx events are independently organised talks and conferences that aim to share and debate the latest research and ideas. The 2021 instalment of the TEDx ESSECAsiaPacific partnership is fully planned and coordinated by ESSEC students.
For more informations : www.tedxessecasiapacific.com