A hybrid Event for Digital Teams. Your winter escape awaits. Destination: The DX Beach Club.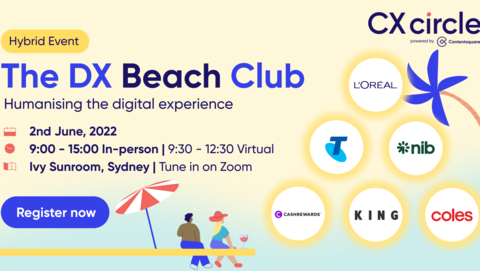 CX Circle, the number #1 un-conference for digital teams is back (we've gone hybrid) and this time we're bringing the European Summer to you. Get inspired on how to humanise your brand's online customer experience with brands like Telstra, Cashrewards, and L'Oreal on the line up.
We've gone hybrid!
For our in-person beach club goers, come to Ivy Sunroom (Sydney CBD) for a day in the sun(room) with Mediterranean food & Aperol Spritz on tap.
Or join us virtually via Zoom webinar from the comfort of your own home.