Join this in-person event to learn about the impact of the Ukraine Crisis on Asia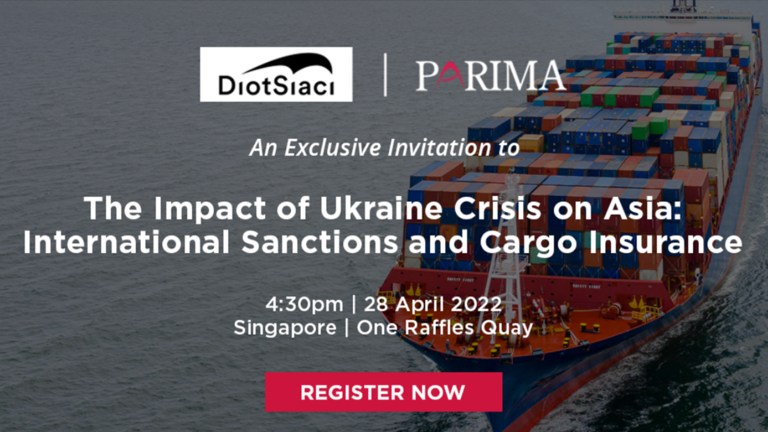 The Ukrainian crisis and the application of international sanctions against Russia has had an immediate impact on multinationals & companies alike, who now must review their exposure on their business activities and the impact this will have on their risk and insurance program management.
Whilst the economic fallout from the war and ensuing sanctions is hard to predict, it is likely to be quite significant in the foreseeable future with a direct and indirect impact in Asia. How this crisis will affect the macroeconomic outlook in the long run also remains uncertain, and a large part of the ramifications will be felt across Asia and the Cargo-Commodities sector in the coming months.
Based in Singapore, Fabien Goutoulli (Head of Asia), Maxence Servelle (Head of Cargo Commodities Asia) and Sean Zhuang (Senior Reporter of the Argus Freight Report) have a combined 30 years' experience in marine shipping and cargo. They will examine the current state of play, supply chain implications and the impact of the situation on commodity backlog and prices.
DIOT-SIACI is a leading insurance brokerage and consulting group in France and across Europe, operating in more than 130 countries. It designs and develops customised solutions and strategies to help Risk Managers skilfully navigate an ever-changing global landscape.
Agenda
4:00 pm - Registration
4:30 pm - Opening and Welcome Address
4:40 pm - The Global Sanctions Landscape Since The Ukraine Crisis
4:50 pm - Impact on Asia Economies & Supply Chains + Q&A
5:10 pm - Risk Management Posture & Sharing + Q&A
5:30 pm - Closing