# Sustainability - with DANONE, PALO IT and GENASHTIM sharing experience
Certified B Companies are a new kind of business that balances purpose and profit. They are legally required to consider the impact of their decisions on their workers, customers, suppliers, community, and the environment. This is a community of leaders, driving of a global movement of people using businesses as a force for good.
Becoming a Certified B Corporation® is the most powerful way to build credibility, trust, and value with its customers.*
Join this experience sharing session to learn more about the journey to becoming a B-Corp company with :
Corine TAP, Senior Vice President Aqua Indonesia and DANONE Waters SEA, General Manager Integrator, DANONE Indonesia
Vincent DESCLAUX, Managing Director at PALO IT Singapore
Thomas NG, founder and CEO of GENASHTIM
(*source https://bcorporation.net/)
About the speakers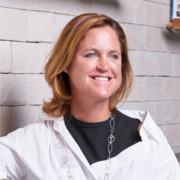 Corine TAP, Senior Vice President Aqua Indonesia and DANONE Waters SEA, General Manager Integrator, DANONE Indonesia
Dutch by birth, 47 years, married and mum of 4. Since January 2017 Corine is the first woman leading the Aqua business that with 12,500 people and 21 factories is Danone's nr1 water business and the largest B corp in Asia. Since earlier this year she is also leading the Danone waters division for South East Asia.
She is leading the transformation of the business with a big passion and commitment for sustainability and innovation, bringing Danone's one Planet One Health to life in Indonesia.
Corine has been actively supporting European business in Indonesia as the chair for Eurocham, she is the board patron for the agriculture, food & beverage working group and founded the new sustainable development working group.
Corine also sits on the board of Circulate Capital, an impact focused investment management firm dedicated to financing project, companies and infrastructure that prevent flow of plastic waste to world's oceans and advance circular economy.
Prior her current role, she worked for many years in leadership roles in first Unilever after than in Danone, altogether more than 10 years in Indonesia as well as in the Netherlands, China, India, Australia and New Zealand.
Sports, travel adventures and protecting coral reefs with the family are her other big passions.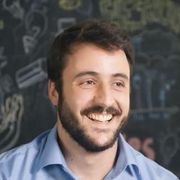 Vincent Desclaux, Managing Director at PALO IT Singapore
Vincent Desclaux is Managing Director at PALO IT Singapore.
PALO IT is a global software development and consulting firm, with a strong focus on digital and technology innovation with a mission of harnessing the power of technology for the greater good. It takes the best of Design Thinking, Agile and DevOps to help clients disrupt their industries, reduce their time to market and successfully run their digital transformation.
Vincent has spent the last decade in Asia (Singapore, Hong Kong and Shanghai) within the digital and technology space.
He has founded and run several companies in different sectors such as IT Consulting, Education and the F&B business.
As a servant leader, he inspires Palowans to use the power of trust, collaboration and accountability to go beyond efficiency, productivity and execution.
Vincent is an Agile and Technology enthusiast, passionate about digital innovation and the infinite horizons that it offers.
Thomas NG, founder and CEO of GENASHTIM
Prior to starting-up Genashtim, Thomas had spent 25 years as a senior international executive, in roles like Regional MD, CEO, and Country Manager, in Europe, Asia, and Australia, with major multinational companies ABB and Rexam plc.
As a YPO member since 1999, Thomas was elected SEA Regional Chair for YPO Gold 2010-2012, during which his region won Best of the Best. He is also a YPO Global Impact Honoree in 2016.
Genashtim operates entirely on the cloud, providing online learning and support services globally. About 60% of its staff are people with different disabilities and another 30% are refugees, working from the comfort, safety and convenience of their homes across more than 10 countries. Genashtim's mission is to Leverage Technology and the Internet to Connect Marginalised Communities to the Global Economy. Initiatives have started with girls rescued from the sex trade, ex-convicts, lepers, the HIV-infected, and women in oppressed environments.
Clients of Genashtim include multinational companies like Microsoft, ABB, idsMed, BCIAsia, McDonalds, Herbalife, Linde, Jollibee, DHL and Holiday Inn, and institutions like the Ministries, of Education, HR, and Finance, and Taylor's University in Malaysia, and the Singapore Business Federation, SSG, WSG, Singapore Tax Academy, Singapore Public Utility Board, and the Civil Service College in Singapore.
For what it does, Genashtim has received recognition from many international organizations like UNESCAP, the ICEVI, The Nippon Foundation, The ESSL Foundation, and the Young Presidents Organization.
Since being certified a BCorp in 2015, Genashtim has been selected "Best for the World" among BCorps for 4 consecutive years to 2019. In the inaugural Brands for Good in Singapore in 2018, Genashtim was declared champion for Diversity and Inclusivity.
Since 2018, Genashtim was appointed as B Market Builder representing the B Corp movement in Singapore & Malaysia. Recently, Genashtim partnered with the Malaysian Global Innovation and Creativity Center (MaGIC), under the Ministry of Entrepreneurial Development, to promote B Corp certification in Malaysia.
Genashtim has also been appointed by the Singapore Business Federation and the Singapore Business Federation Foundation to run workshops to convince SMEs in Singapore to embark on their sustainability journey.
Terms and Conditions
Since the implementation of the Circuit Breaker, the French Chamber of Commerce has organised several Covid-19 related webinars to provide our members with the most relevant and important information to navigate in this unprecedented situation.
From 1 June 2020, all Covid-19 related webinars remains free of charge while our sectorial committee meetings are priced at the usual member rate of 10SGD to ensure that we can continue managing our ancillary costs.
We warmly thank you for your loyalty and efforts to support our business community.
Please note that full payment is required upon registration, and once paid, registration fees are non-refundable.
For eligible members of the Singapore Business Federation (SBF), this Capability Upgrading activity qualifies for support under the SBF Rising in Support of Enterprises (RISE) Programme.